Today we are going over the TikTok glitchless filter. The trends that develop around social media apps like TikTok's filters, like the TikTok glitchless filter trend, are among the most entertaining features of these apps.
They can transform your face into that of a horse or tell what kind of fruit you are. The beauty filters, however, are a subset of filters that have a greater negative impact on how we see ourselves.
Usually, you can tell when someone is using one, but thanks to technological breakthroughs, the most recent TikTok beauty filter, Bold Glamour, looks too real and doesn't glitch even when your face is covered.
Why is the TikTok glitchless filter trend so popular?
On February 26, joannajkenny, a TikTok user, posted a video in which she talked about the Bold Glamour filter. Since then, it has been used 15.5 million times and is still growing.
It's conceivable that the filter's distinction from the other filters on the app is what makes it so well-liked. Certain filters don't appear as natural because it is obvious that they are sitting on top of your face, and if you move away from the camera or something conceals the view of your face, they glitch and only come back when your face is clearly seen in the photo.
The key benefit of the TikTok glitchless filter trend is that since it has been transformed into your face, you may wave at it or rub it without it coming off. On certain people, it might look more realistic than on others, or on some, it might look more like AI-generated faces.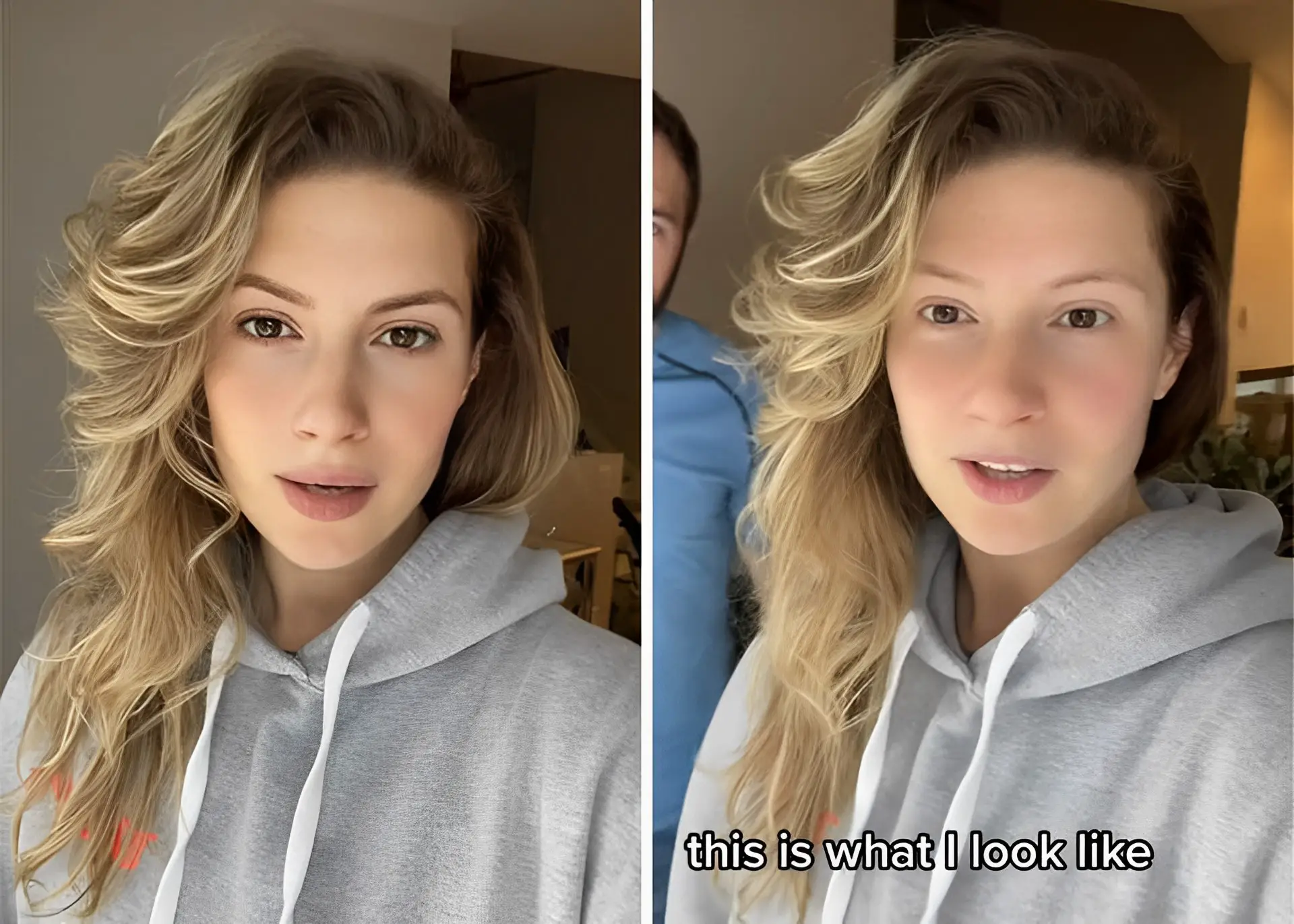 Dr. Monica Kieu, a facial plastic surgeon, tried the filter on herself and compared the outcomes to demonstrate the actual alterations it causes. She noticed that it made her skin look smoother and more vibrant. Her brows and eyelashes grew thicker and darker as a result.
She used the filter on her unmade-up face, and it gave her eyes, face, and lips universally appealing cosmetics. Her eyes are a little bigger, her upper and lower lips appear broader, and her nose has a small contour that makes it appear slimmer.
The under-eye brightening was her favorite feature because it made the "whole center of the face look so brilliant and just well illuminated," the plastic surgeon continued. The face cosmetics also made her cheeks pop.
Here's what the filter does to someone who looks like a lady, but because it skips the cosmetics stage, guys look less severely transformed. Yet, they do look to be a somewhat enhanced version of themselves with some minor facial feature augmentation and minimization.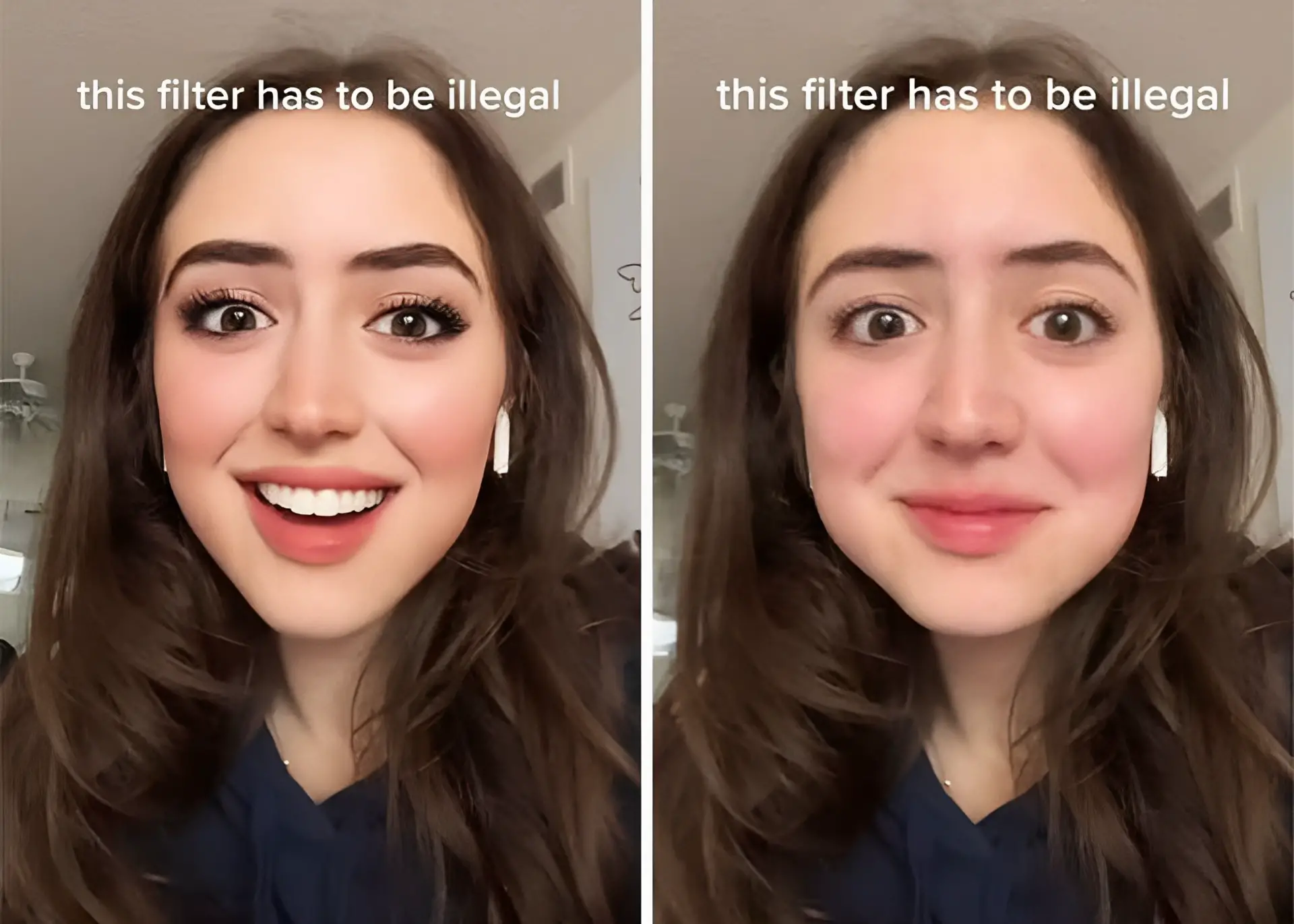 There were many different perspectives on the filter. In fact, the most popular videos are those of people using the filter and reacting to it. Because of how uncannily true it seems to be, many people bemoan the fact that they don't look like that in real life.
You might wish to speak out if the filter is disturbing or offensive to you too much. You could voice your concerns by writing a post about the filter or filling out a form at the TikTok support desk.
We hope that you enjoyed this article on TikTok glitchless filter. If you did, we are sure that you will also enjoy reading TikTok Loveprint Test: What is it, or TikTok teenage look filter: How to get and use it (2023).