After a four-year wait since the Raspberry Pi 4's launch, the tech world is abuzz with the arrival of the Raspberry Pi 5, boasting remarkable performance enhancements and the debut of in-house silicon with PCIe 2.0 support.
Raspberry Pi 5: Specifications, price, and release date
In a year rife with skepticism about the Raspberry Pi 5's release, the microcomputer has taken center stage, delivering notable upgrades while maintaining an accessible $60 starting price point. Notably, this iteration not only promises superior performance compared to its predecessor but also marks the pioneering use of in-house silicon by the Raspberry Pi Foundation.
Fueling the core of the Raspberry Pi 5 is a 64-bit quad-core Arm Cortex-A76 processor, clocking in at a swift 2.4GHz. This impressive upgrade yields a two to three-fold performance boost when compared to the aging Raspberry Pi 4. Accompanying this powerhouse is an 800MHz VideoCore VII graphics chip, which, according to the Raspberry Pi Foundation, offers a substantial improvement in graphics capabilities.
A noteworthy addition to the Raspberry Pi 5 is the introduction of an in-house component—the southbridge, a vital part of the chipset responsible for facilitating communication with peripherals. With the RP1 southbridge, the Raspberry Pi Foundation promises a significant leap in peripheral performance and functionality, enabling faster data transfer speeds with external UAS drives and other peripherals.
Moreover, the Raspberry Pi 5 introduces two four-lane 1.5Gbps MIPI transceivers, accommodating connections to two cameras or displays. Additionally, it features a new single-lane PCI Express 2.0 interface, providing support for high-bandwidth peripherals. It's important to note that taking advantage of this feature will require a separate adapter, such as an M.2 HAT (Hardware Attached on Top).
In terms of connectivity, expect dual 4Kp60 HDMI display outputs with HDR support, a microSD slot, two USB 3.0 ports, two USB 2.0 ports, gigabit ethernet, and a 5V DC power connection via USB-C. Other notable features include Bluetooth 5.0 and Bluetooth Low Energy (LE) support, along with a doubling of peak SD card performance in SDR104 high-speed mode. These enhancements render the Raspberry Pi 5 even more versatile, whether it's used as a budget-friendly desktop PC, a media server, or even as the foundation for a DIY security system.
Also, you may check our other article: Meta Connect 2023: All announced products during the event 
Raspberry Pi 5 price
The Raspberry Pi 5 offers different RAM options at launch, with prices set at $60 for the 4GB variant and $80 for 8GB. While slightly pricier than its predecessor, the Raspberry Pi 4, which is priced at $55 for the 4GB version and $75 for the 8GB variant, the Raspberry Pi 5 remains an attractive option. It is slated to hit the market before the end of October.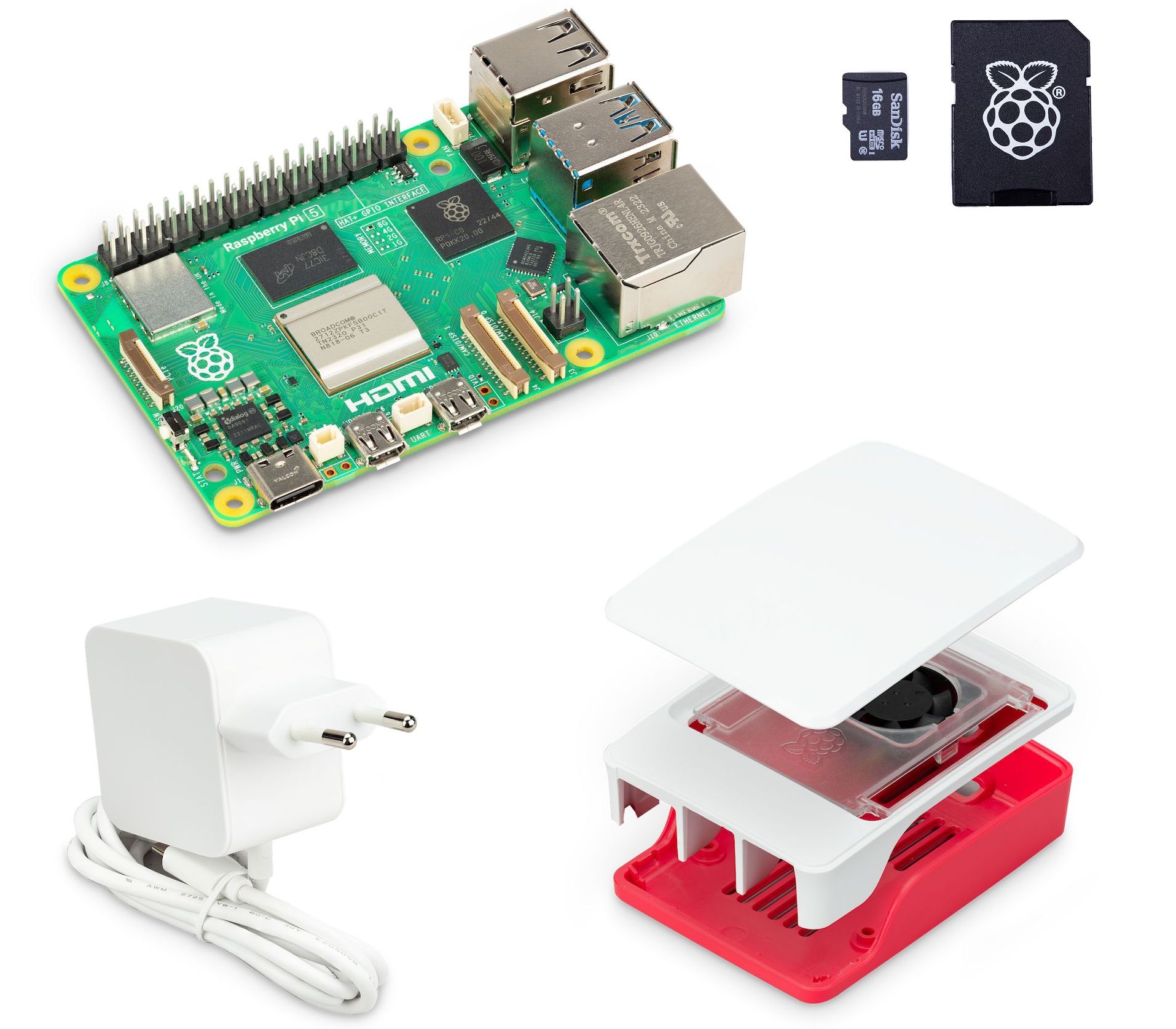 Raspberry Pi 5 Specifications
| | |
| --- | --- |
| Raspberry Pi 5 Specifications | Details |
| System on Chip (SoC) | Broadcom BCM2712 |
| CPU | Quad-core Arm Cortex-A76 processor @ 2.4 GHz with crypto extensions |
| GPU | VideoCore VII GPU @ 800 MHz with support for OpenGL ES 3.1, Vulkan 1.2, 4Kp60 HEVC decoder |
| System Memory | 4GB or 8GB LPDDR4X-4267 SDRAM (at launch, with 1GB and 2GB variants potentially available) |
| Storage | MicroSD card slot with support for high-speed SDR104 mode (twice the performance of Pi 4) |
| Video Output/Input | – 2x HDMI ports up to 4Kp60 with HDR support<br> – 2x 4-lane MIPI camera/display transceivers |
| Networking | – Gigabit Ethernet RJ45 port via Broadcom BCM54213PE transceiver<br> – Dual-band 802.11ac Wi-Fi 5<br> – Bluetooth 5.0 / Bluetooth Low Energy (BLE) |
| USB Ports | – 2x USB 3.0 ports supporting simultaneous 5Gbps operation<br> – 2x USB 2.0 ports |
| Expansion | – 40-pin Raspberry Pi GPIO header<br> – PCIe 2.0 x1 interface (requires separate M.2 SSD HAT or other adapter) |
| Miscellaneous | – Real-time clock (RTC) powered from an external battery<br> – Power button<br> – UART debug connector |
| Power Supply | 5V/5A DC power via USB-C, with Power Delivery support |
| Dimensions | 85 x 56 mm |
Faster CPU and GPU
Aside from the newfound BCM2712 SoC with its significantly faster CPU and GPU, the Raspberry Pi 5 boasts double the peak performance for microSD cards, HDR support, 4-lane MIPI interfaces, a PCIe 2.0 x1 FPC connector for compatible add-ons, an integrated RTC, a power button, a dedicated UART connector, and USB PD support for powering the board. Notably, Raspberry Pi OS remains the operating system of choice.
While the Raspberry Pi Model B form factor has served admirably, it's beginning to reveal its constraints with its non-standard PCIe connector, micro HDMI connectors, and shared MIPI CSI/DSI connectors. Consequently, we wouldn't be surprised to see a Raspberry Pi 5 Model C in the future, potentially adopting a Pico-ITX form factor or similar, with added features like 2.5GbE networking. Alternatively, this evolution could be delegated to partners using a prospective Raspberry Pi Compute Module 5 (CM5).
This release marks a significant milestone as it's the first full-size SBC featuring silicon designed by Raspberry Pi, with the RP1 "Southbridge" serving as the cornerstone for Raspberry Pi 5's I/O capabilities. It ushers in a new era with over double the USB bandwidth, two 1.5 Gbps MIPI transceivers, improved SD card performance, and a PCIe 2.0 x1 interface.
With its enticing price point, the Raspberry Pi 5 positions itself as an attractive option, priced just $5 higher than the Raspberry Pi 4 for equivalent configurations. Sales are expected to commence by the end of October and rest assured, the Raspberry Pi 5 will remain in production until at least January 2035, offering a remarkable 11-year guarantee of availability.
Featured image source: Emma Roth / The Verge