Meta (formerly Facebook) introduced new products and services on artificial intelligence, virtual, mixed, and augmented reality at the Meta Connect 2023 event on September 27-28.
The Quest 3 was announced by Mark Zuckerberg earlier this year, and the device's price and estimated release date were revealed, but the device's key features were kept under wraps. However, Meta recently revealed full details of the device at its annual hardware event, Meta Connect 2023.
Meta Connect 2023: All announced products
Below, you can see the products which announced in Meta Connect 2023:
Quest 3
Ray-Ban Meta Smart Glasses
Meta AI
Emu
Quest 3: Powerful technology hardware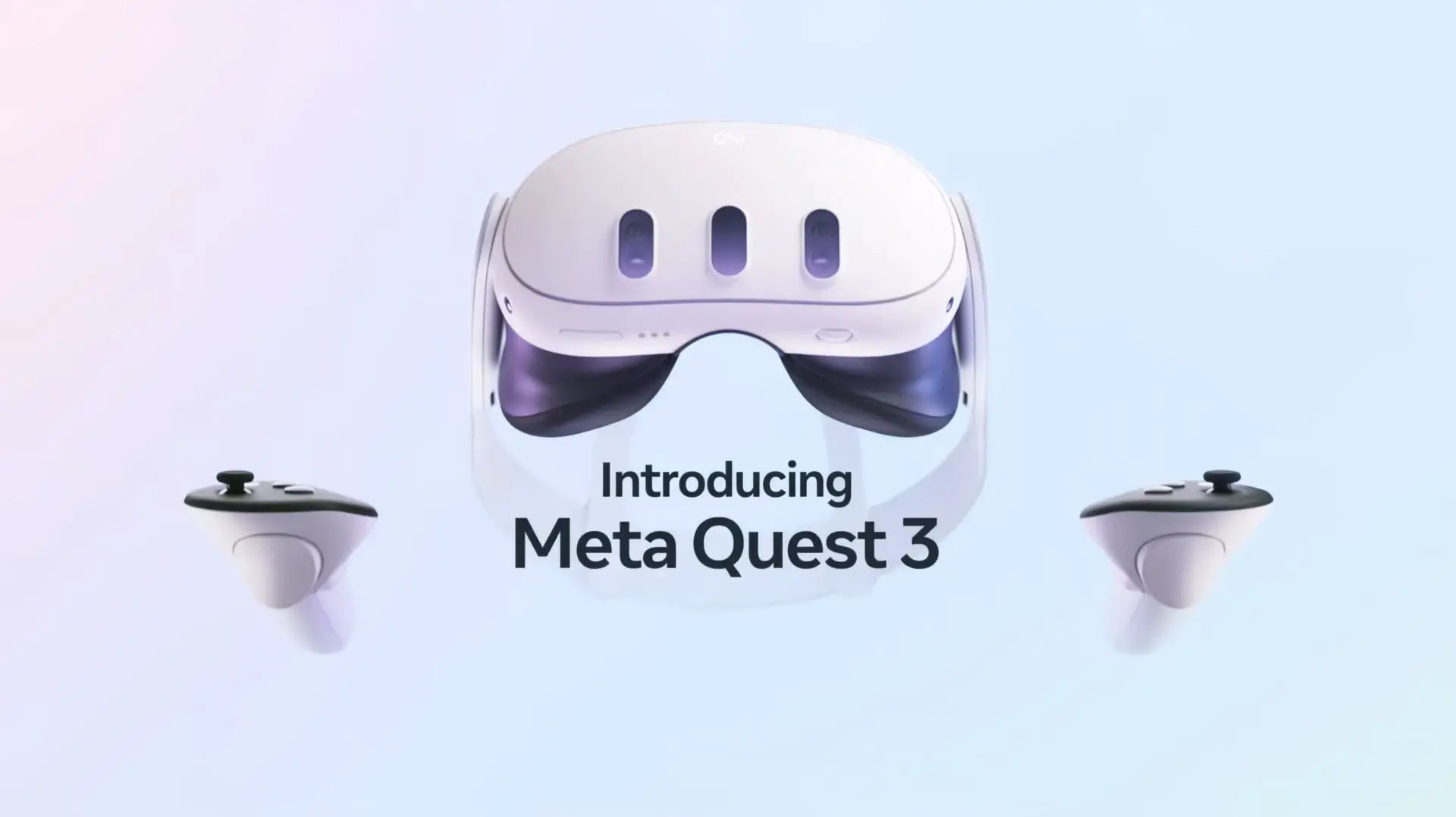 Quest 3 is equipped with Qualcomm's advanced Snapdragon XR2 Gen 2 chip and 8GB of RAM. In addition, the device is equipped with the "passthrough" function, which allows users to observe the real world around the headset easily. This reduces the feeling of isolation and increases the sense of reality of the content. Activating passthrough mode is a simple double-tap on any area of the headset.
Superior visual experience
In addition, the headset is equipped with a 4K+ "Infinity Display" and has two screens with 2064 x 2208 resolution for both eyes. Meta says this configuration offers a significant 30 percent improvement in visual resolution over the Quest 2. The company confirms that the device offers "25 pixels per degree and 1,218 pixels per inch", providing the best resolution across the Quest series.
Pricing and other products
The Meta Quest 3 is priced at $499.99 for the 128GB version and $649.99 for the 512GB model, both of which are available for pre-order on the official Meta Quest website.
Ray-Ban Meta Smart Glasses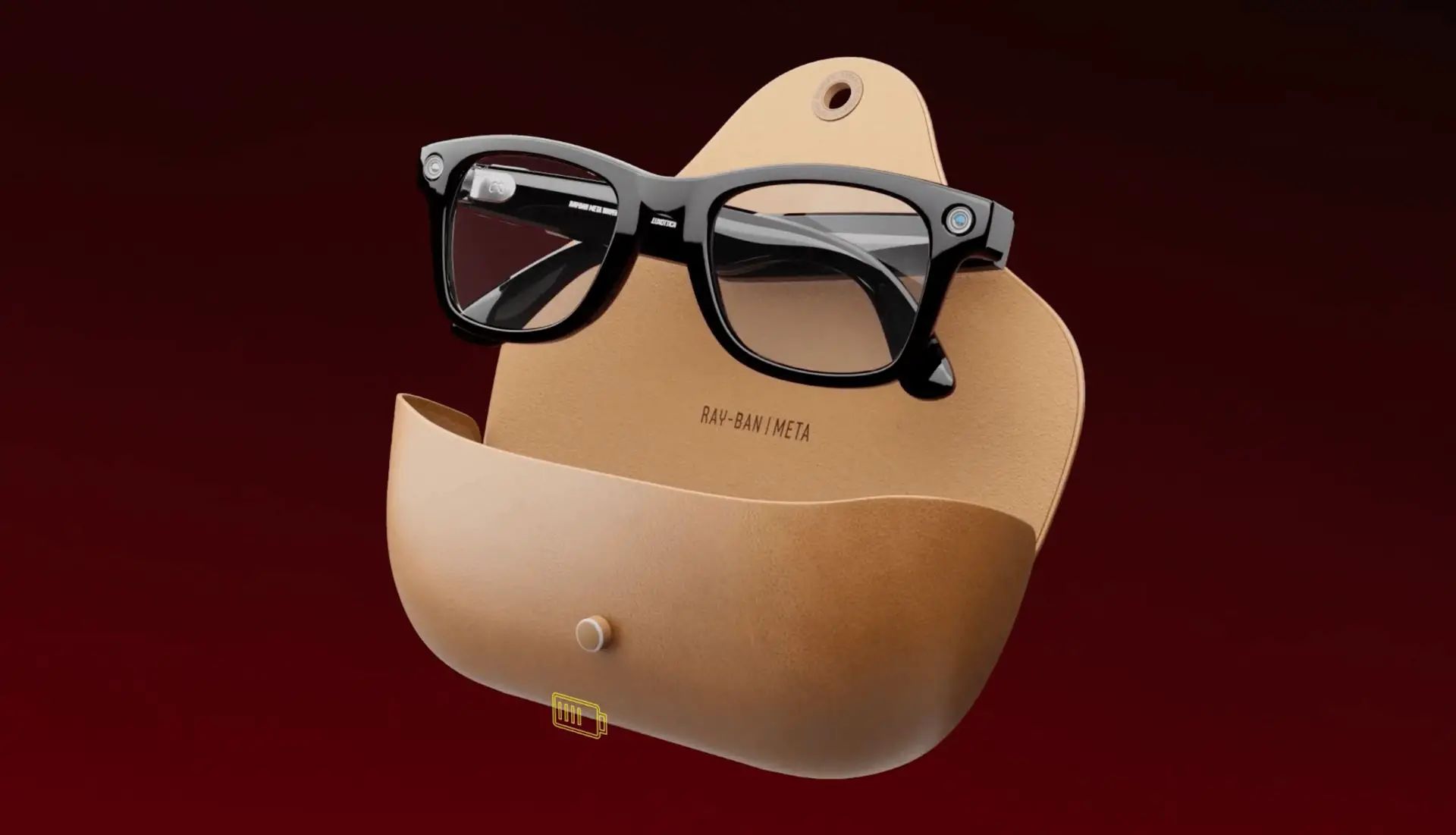 Meta has announced new Ray-Ban smart glasses in cooperation with EssilorLuxottica. Customers can pre-order the new glasses. The new glasses offer more than 150 different frame and lens configurations, with improved audio and camera capabilities and increased comfort thanks to the lightweight design.
In the search for stylish eye accessory enhancements, explore no further than Meta's innovative range: the brand-new Ray-Ban smart spectacles.
These visionary glasses showcase circular modules on either side of your eyes, strategically positioned for optimal use. Within these modules, you'll find a powerful 12-megapixel camera and an LED light that cleverly signals whether you're recording, providing transparency in your actions.
But that's not all; these smart glasses boast an array of features to cater to your tech-savvy preferences. Effortlessly connect with your friends and followers by live-streaming straight from your eyewear, sharing your distinctive viewpoint with the world.
In terms of customization, the Ray-Ban smart glasses undoubtedly excel. With a wide range of over 150 design combinations, you have the autonomy to choose the perfect frame color, style, and lenses for your eyewear, ensuring it is a true reflection of your individual taste.
What's even better is that you won't have to wait long to get your hands on these innovative glasses as pre-orders are currently open in selected markets. Our prices are affordable and start at just $299 for standard lenses, with polarised lenses being made available at $329 and transitional lenses at $379.
And here's the icing on the cake for this advanced eyewear: soon, you can anticipate the effortless translation of the text, making these glasses not simply fashionable but also extremely practical. Keep ahead of the game with Meta's Ray-Ban smart glasses – your fresh outlook is only a pair away.
Meta AI and Emu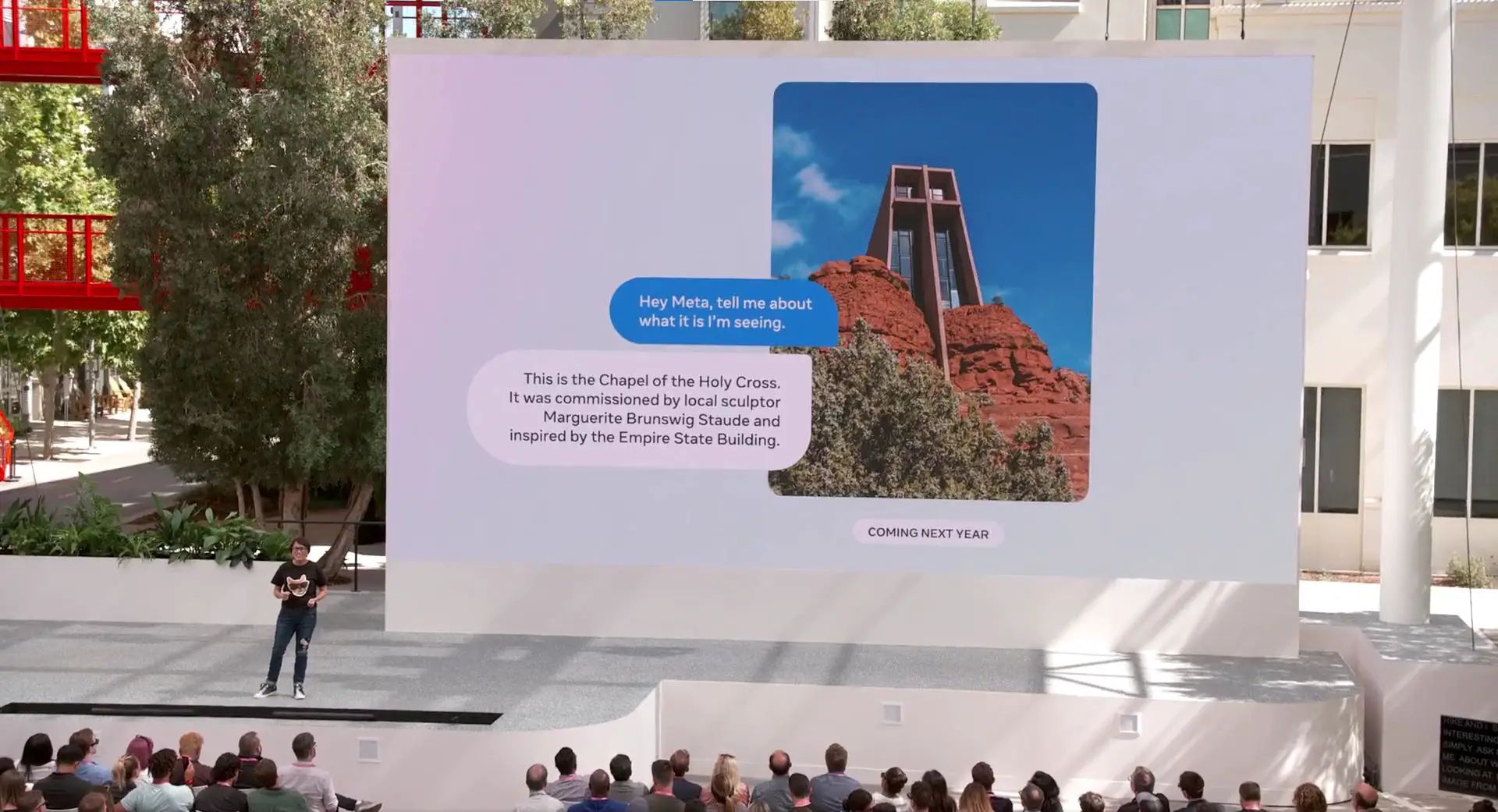 The Meta Connect 2023 event also introduced a new artificial intelligence assistant called Meta AI. This assistant works on Meta Quest 3, Ray-Ban Meta smart glasses, and other Meta platforms. Meta also introduced a new image creation AI called Emu, which can produce authentic images and videos based on text descriptions. The company announced that it will use Emu's technology, including two new features called "Restyle and backdrop" that are planned to be added to Instagram soon.
Meta's revolutionary Emu, the latest addition to their range of image generation technology, boasts an array of exciting features for the digital sphere. One of its star characteristics is the introduction of generative AI stickers – a thrilling development set to transform the way users interact with Meta's messaging applications.
Thanks to Emu's generative AI stickers, crafting bespoke and dynamic stickers has never been easier, with users able to unleash their boundless creativity in mere seconds. These clever stickers are easily incorporated into a variety of Meta's applications, such as the widely-used WhatsApp, Messenger, Instagram, and even Facebook Stories.
This innovative feature guarantees to re-energize online communication, enabling users to express themselves in distinctive and captivating methods. Whether you want to add some humor, express your emotions, or enhance your message's visual appeal, Emu's generative AI stickers will enrich your communication experience across the Meta ecosystem.
Get ready to embark on a journey of artistic expression and connection as Meta's Emu fosters a more dynamic and captivating messaging landscape. Stay tuned for the launch of these innovative stickers, and prepare to inject a dose of AI-inspired creativity into your online chats.
Featured image credit: Meta