macOS Sonoma has arrived, introducing a new feature called macOS Sonoma Game Mode by Apple. When activated, Game Mode automatically prioritizes CPU and GPU resources for maximum performance when launching games. It also optimizes connectivity with wireless devices like controllers and AirPods, reducing latency.
Game Mode is part of Apple's effort to make the Mac more attractive to both developers and gamers. As a user, here's what you need to know about Game Mode in macOS Sonoma.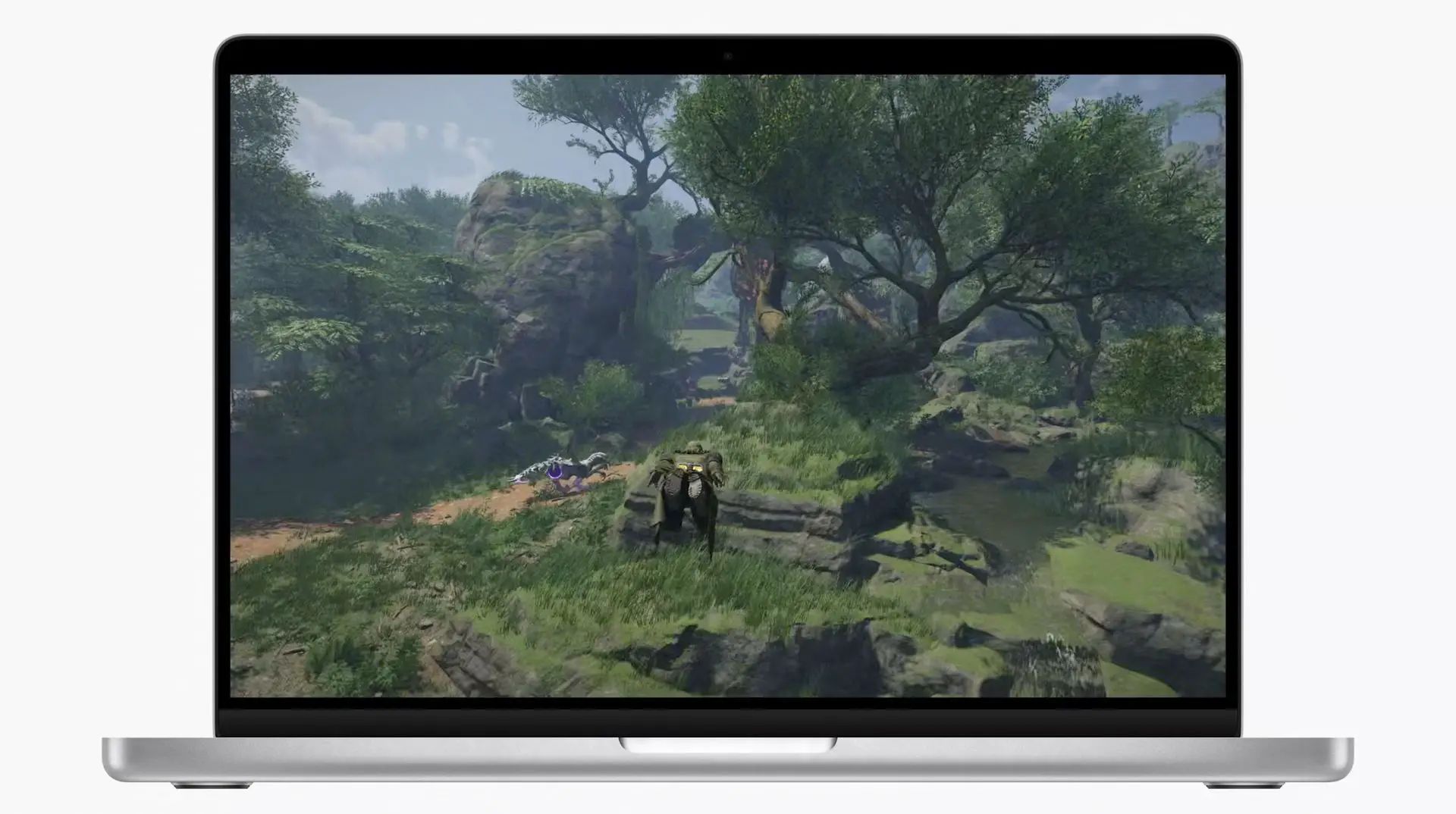 What is macOS Sonoma Game Mode?
Serious gamers share a common desire for hardware that can handle the intense graphics demands of modern games. While PC gamers often focus on CPU and GPU performance, Mac users historically lacked the ability to customize their hardware for gaming. Apple's transition to Apple silicon has changed this by introducing Game Mode. It enhances gaming performance, resulting in higher video frame rates and smoother gameplay with more detailed graphics settings. It also reduces latency when using wireless gaming and audio devices.
How does Game Mode boost performance?
When Game Mode is active, it grants the highest priority to the game, allocating resources from CPU and GPU. Background apps are deprioritized during gaming sessions. To illustrate this prioritization, I ran Geekbench 6 on an M1 Pro MacBook Pro with Resident Evil: Village running in Game Mode. The game remained unaffected by Geekbench running in the background, delivering a smooth gaming experience without interruptions.
For reference, the laptop's Geekbench 6 scores with no game running were 2411 (single CPU), 12499 (multi CPU), and 67569 (Compute Metal). With Resident Evil running in Game Mode, the Geekbench scores were noticeably lower: 1661, 8569, and 36846, respectively, demonstrating Game Mode's impact on processing priority.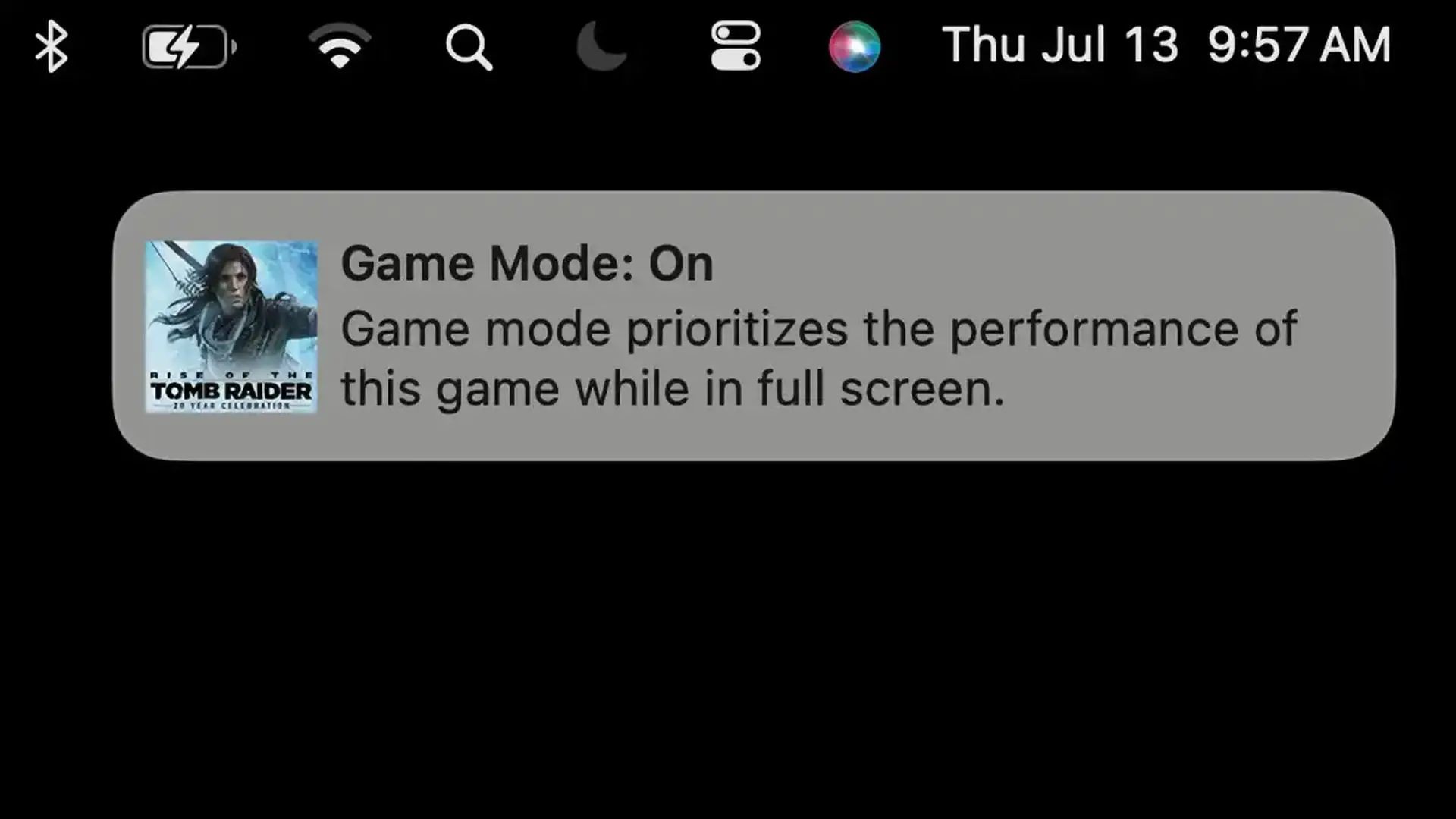 How to activate macOS Sonoma Game Mode?
Game Mode activates automatically when you launch a game, accompanied by a notification. A game controller icon appears in the menu bar, indicating whether Game Mode is active or not. Game Mode operates only in full-screen mode; it pauses when you switch to windowed mode.
Can you disable and enable Game Mode?
Yes, you can. Click the game controller icon in the menu bar, where you'll find an option to turn it off. You can also re-enable it from this menu. If you turn off Game Mode and quit the game, you'll need to reactivate it when reopening the game manually.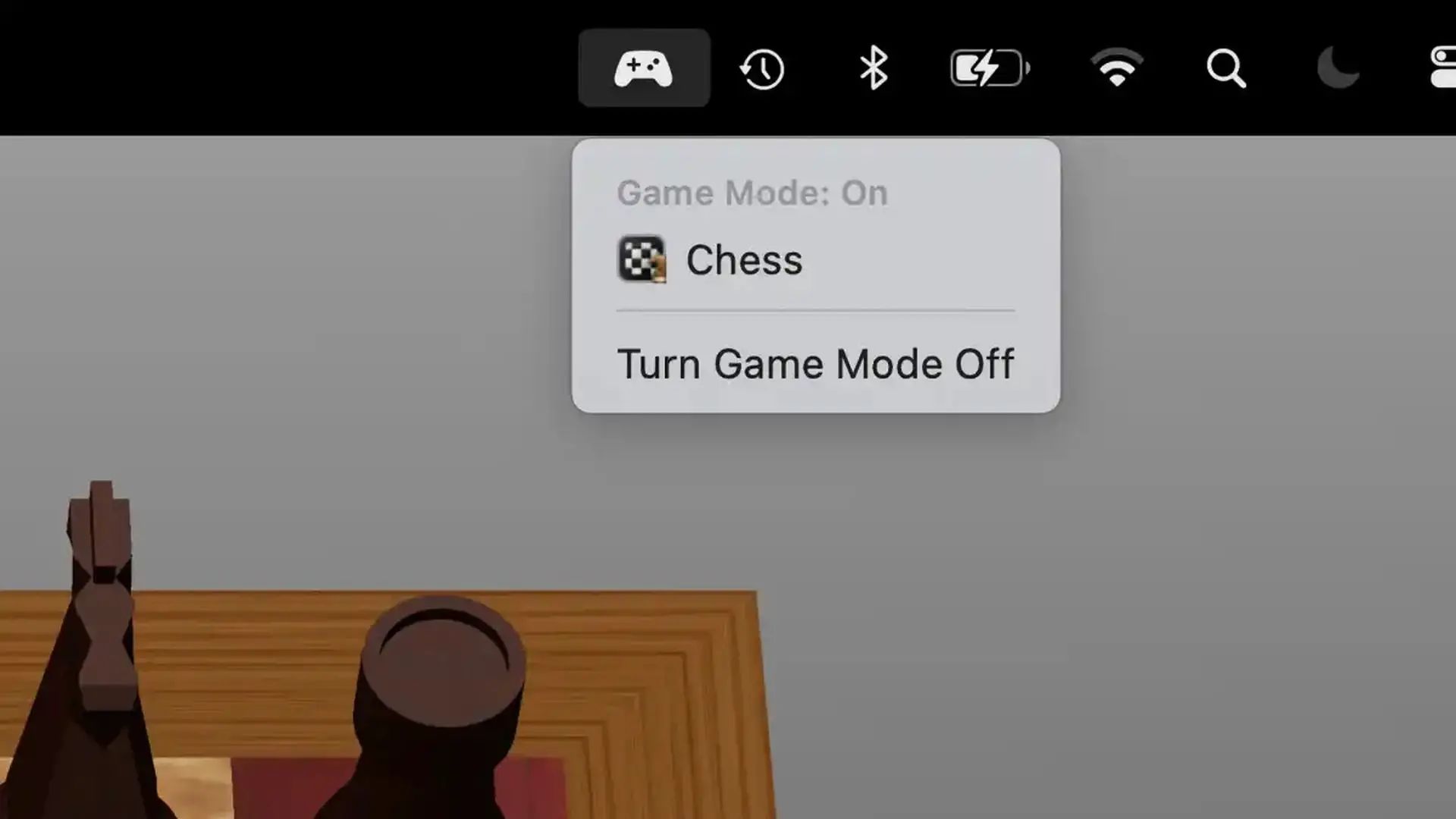 Are there Game Mode settings?
No, Game Mode operates as an on/off feature. All performance adjustments should be made within the game settings.
Which games are compatible with macOS Sonoma Game Mode?
Apple states that "Game Mode works with any game, including all recent and upcoming Mac games." During Sonoma's beta phase, Game Mode was initially unavailable for Civilization VI but became compatible in later betas. Apple has also mentioned several new games coming to the Mac, including Death Stranding Director's Cut, Dragonheir: Silent Gods, Humankind, and World of Warcraft: Dragonflight, all of which should work seamlessly with Game Mode. Additionally, iPhone and iPad games compatible with Mac can utilize Game Mode.
While Mac gaming may not always see simultaneous releases with Windows and consoles, Apple's efforts with Game Mode and the Game Porting Toolkit are steps toward improving performance and expanding the market.
Featured image credit: Apple