While Twitter is shaking with the question of is Rihanna pregnant again, there is still no clear statement from the pop queen.
People are making assumptions and spreading rumors that the famous singer and songwriter, Rihanna, is expecting a baby.
This speculation began after her highly-anticipated performance at the 2023 Super Bowl Halftime Show in Phoenix on February 12, 2023.
During the performance, Rihanna was seen rubbing her stomach and the zipper of her outfit was left open, revealing her belly to the audience. This subtle gesture was played up in the opening moments of her performance and added to the excitement of the night.
You may check the moment pop queen has rubbed her stomach from the video shared by Pop Base Twitter account below.
— Pop Base (@PopBase) February 13, 2023
Following the show, a spokesperson for Rihanna confirmed the exciting news that she is indeed pregnant with her second child. The announcement was met with joy and well wishes from her fans and followers all around the world.
Is Rihanna pregnant again?
Rihanna, the 34-year-old singer and beauty mogul, is pregnant with her second child, according to multiple resources. She confirmed the news through her rep after her performance at the Super Bowl 2023 Halftime Show in Phoenix, where she took the stage in a bright red outfit and revealed her baby bump.
This makes her the first pregnant woman to star in the halftime show.
Rihanna shared a photo in order to answer social media's questions of is Rihanna pregnant again.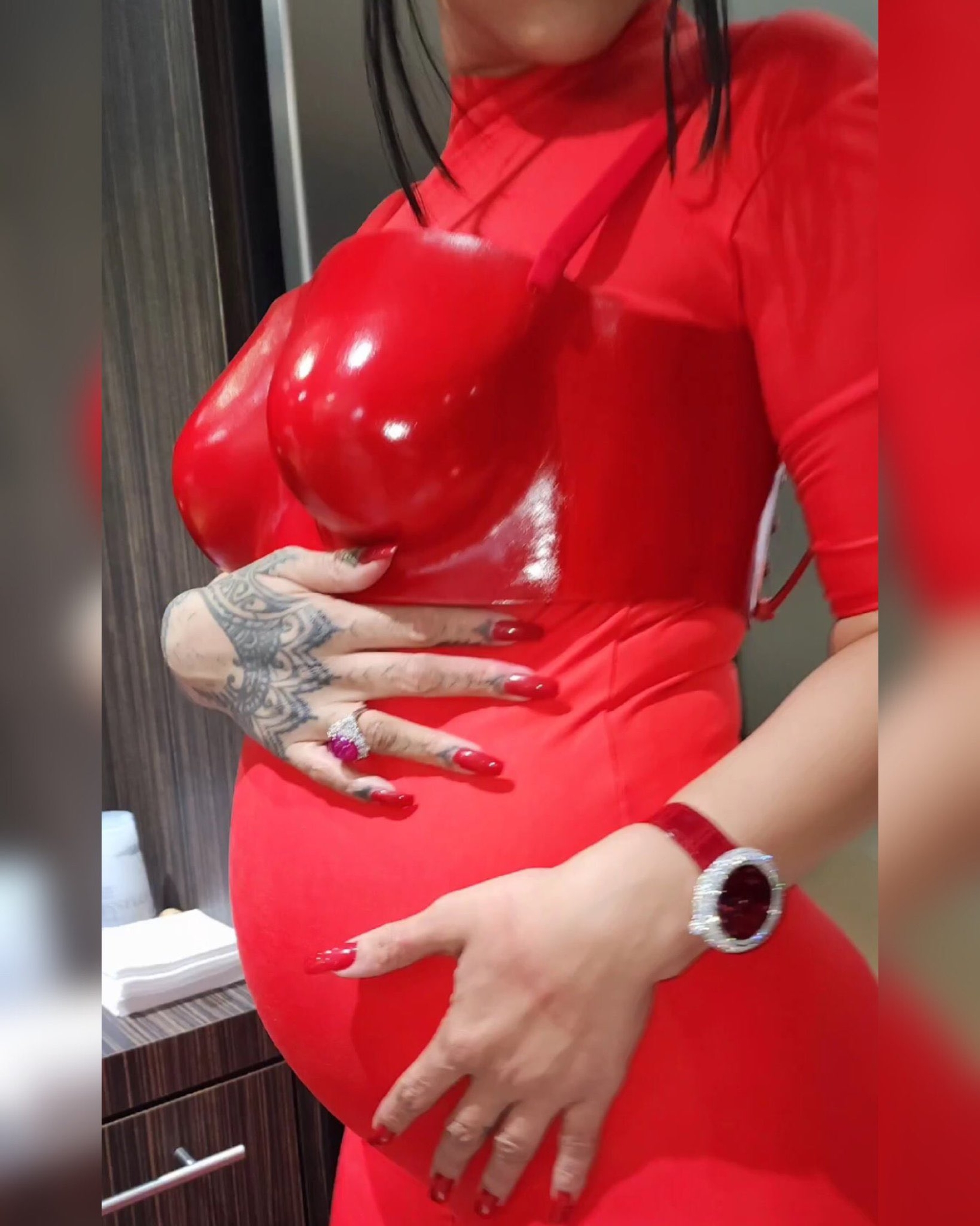 Altough there are no official statement from her, it is likely that she confirms her pregnancy by sharing wholesome photos of her.
Rihanna Super Bowl full performance recap
Rihanna opened the highly-anticipated Super Bowl performance with "Bitch Better Have My Money" and performed other hits such as "Run This Town," "Umbrella," and "Diamonds." She previously turned down the NFL's offer to perform in 2019 in solidarity with Colin Kaepernick, but finally took the stage four years later to give viewers a halftime show they will never forget.
Twitter immediately lit up with tweets speculating about her pregnancy, which her rep confirmed after the performance. Fans had been speculating about what songs she would perform and which famous collaborators she might bring on stage with her.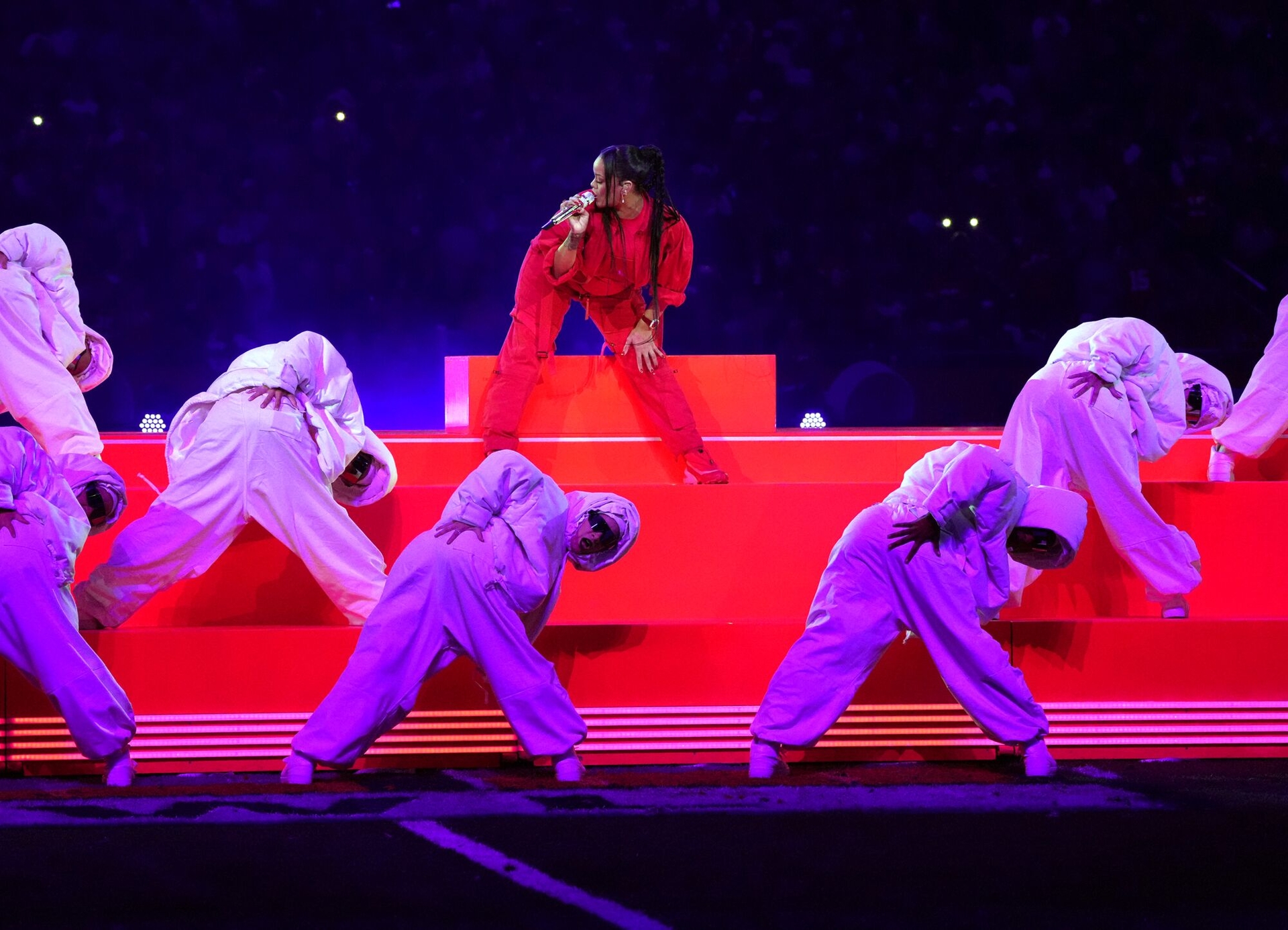 Rihanna spoke with reporters at a Super Bowl press conference last week, where she said her "biggest challenge" in preparing for the halftime show was finalizing her setlist. She wanted to cram 17 years of work into 13 minutes, but ultimately had to lose some songs.
Despite performing for millions of people, Rihanna said that the only fan she really hopes to impress is her 9-month-old son. She wants to be a representation for him and wants him to see that he can do anything he sets his mind to.
How much did Rihanna get paid for Super Bowl?
Contrary to popular belief, participating in the Super Bowl halftime show as a performer is not as lucrative as one may think. Unlike a typical concert tour stop where artists receive monetary compensation, the NFL does not offer a direct financial compensation to the halftime show performers.
In essence, the Super Bowl halftime show could be compared to a college internship in terms of monetary gain. It is a unique opportunity to showcase one's talents to a massive audience, but it is not necessarily a source of substantial financial income.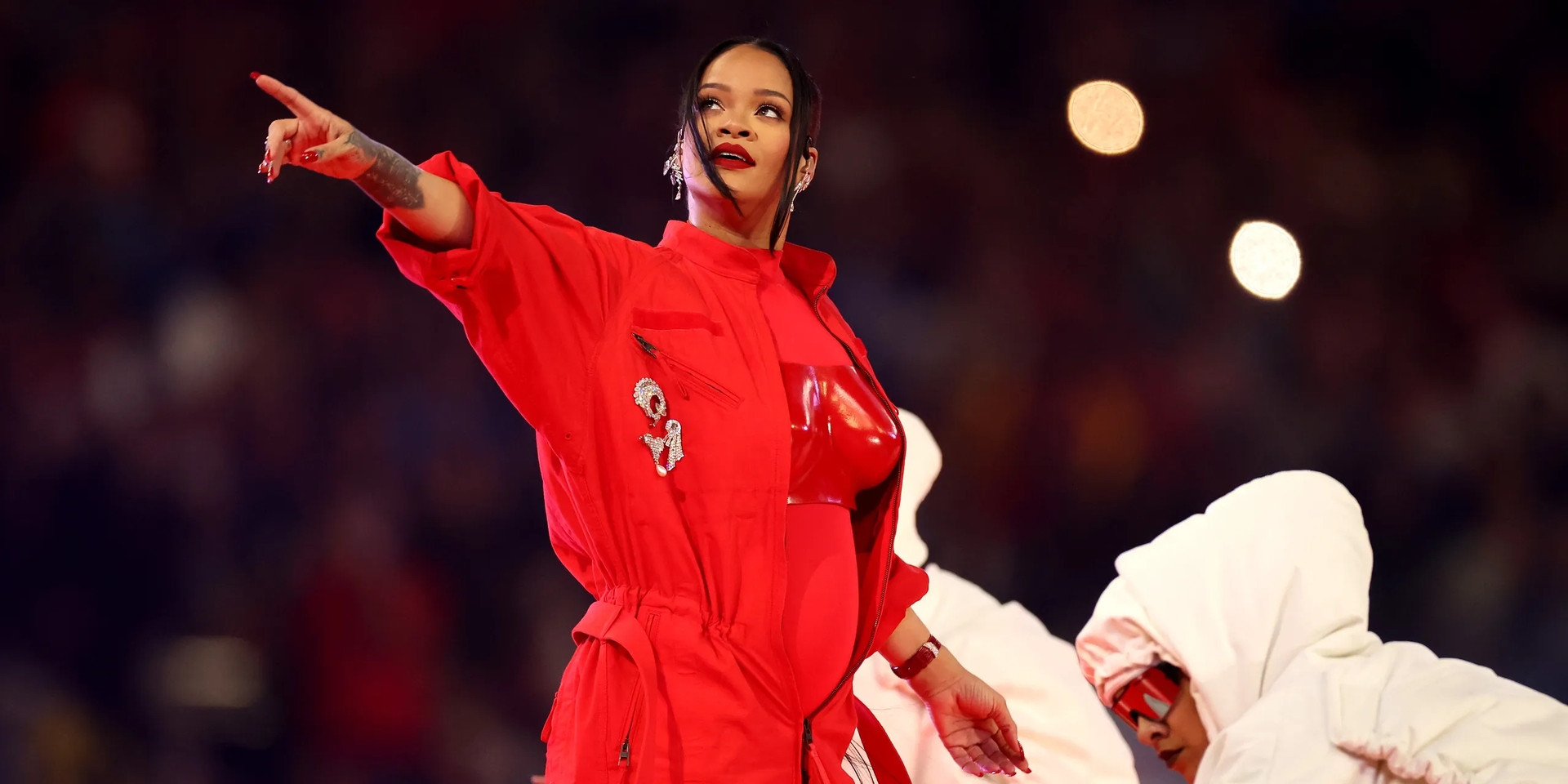 Despite this fact, artists like Rihanna still agree to perform due to the prestige and exposure that comes with being a part of such a highly-anticipated event.
Who is Rihanna married to?
Rihanna and her boyfriend, rapper A$AP Rocky, welcomed their first child, a son, in May 2022 and since then their marriage has been speculating around social media.
The singer is reportedly planning to get married to A$AP Rocky after welcoming their second child, and an insider has claimed that the wedding may take place next month on the beach, coinciding with Rihanna's birthday on February 20th.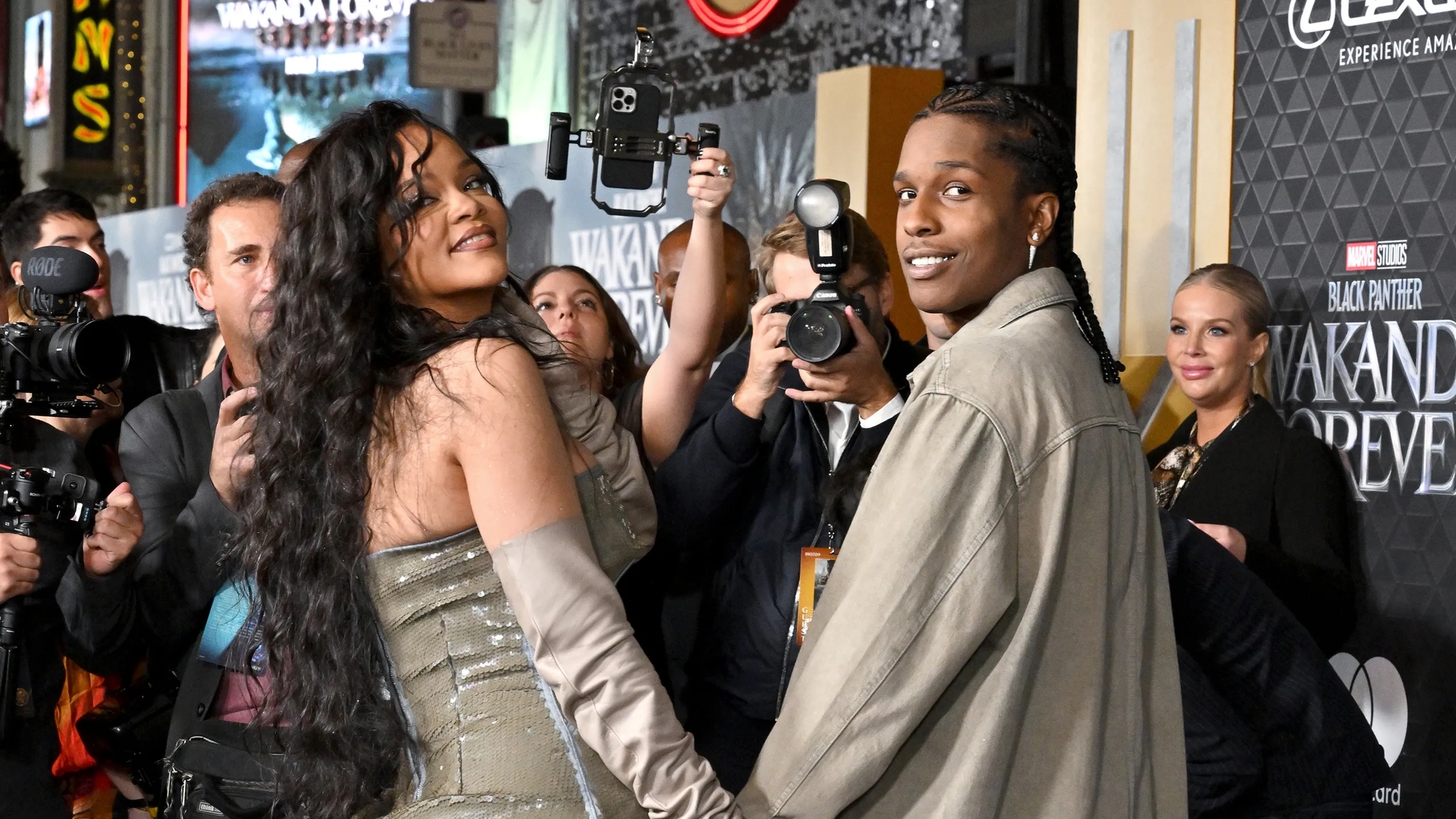 Rihanna has recently signed a multi-million-pound deal for an Apple TV documentary, and she is also said to be hoping to expand her family soon.
She would love to walk down the aisle with a baby bump, and they are said to be over the moon about the new addition to their family.
The couple is just like any other expectant parents, giddy and excited about the arrival of their new child.
What do you think? Is Rihanna pregnant again? We look forward to the pop queen's statements on the subject with our Peeps Pepsis in our hands.