In a response that captured the attention of fans, acclaimed author Neil Gaiman addressed the distressing situation surrounding the Good Omens 2 leak. This major breach, which divulged crucial details about the upcoming season, has left Gaiman disheartened, especially considering its source: Amazon's Prime Video, the platform responsible for bringing the series to audiences.
Good Omens 2 leak: Everything you need to know
With just over a month and a half remaining until Prime Video's continuation of Neil Gaiman & Sir Terry Pratchett's Good Omens: The Nice and Accurate Prophecies of Agnes Nutter, Witch (commonly referred to as Good Omens 2), the upcoming streaming series starring Michael Sheen and David Tennant is marred by an unfortunate Good Omens 2 leak. This leak, which has sparked outrage among fans, especially Gaiman himself, reveals a significant plot point that impacts both the season and the overall series. Although we won't delve into the specifics here, it appears that the leak stemmed from a teaser or promotional material released by Prime Video. Despite fans' efforts to shield themselves from social media spoilers, the information quickly spread. Gaiman addressed the matter on his Tumblr account.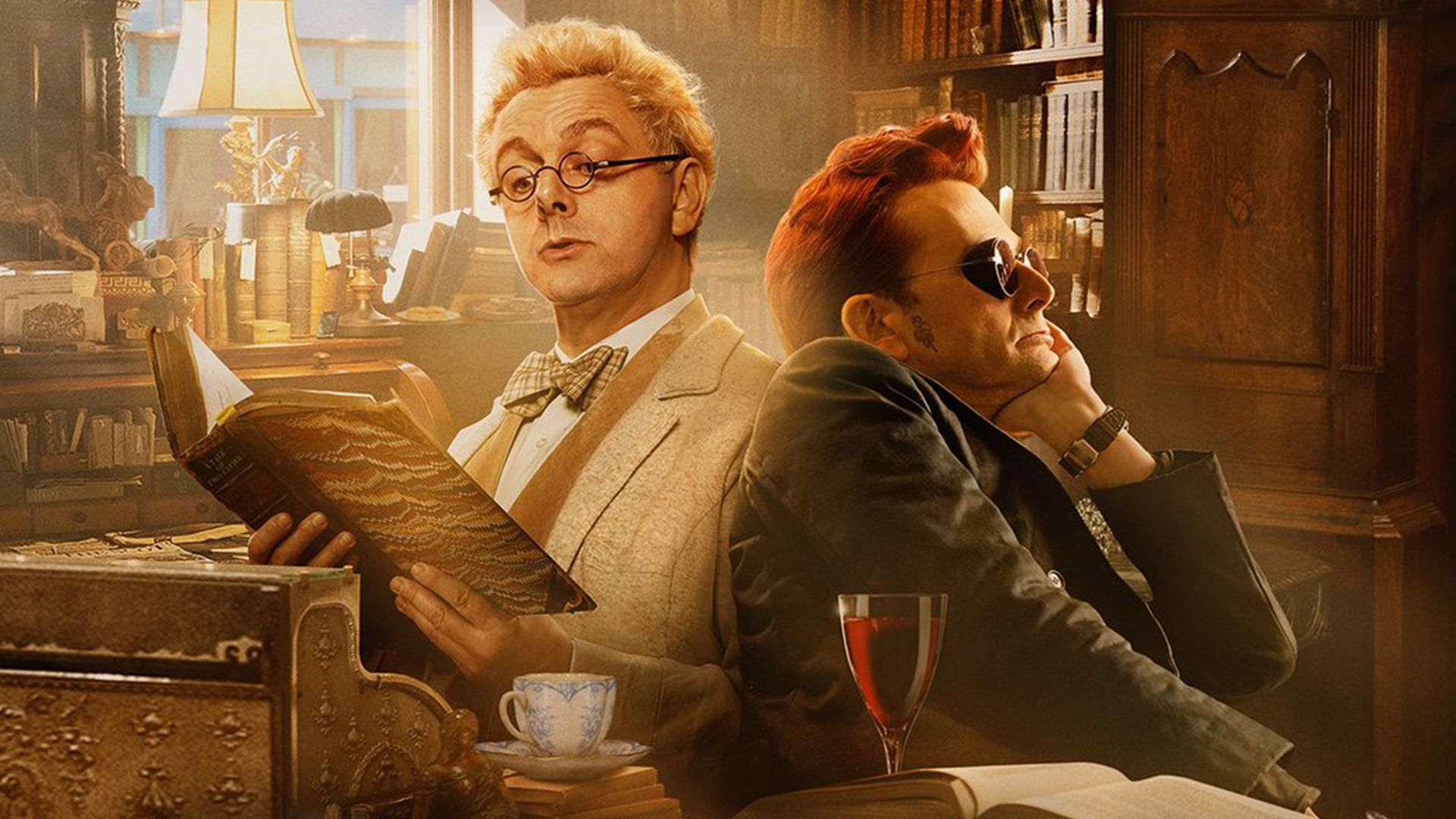 "I've heard what's happened, and I'm heartbroken that there are leaks and that they happened like this. If you want to remain GO2 unspoiled, I'd strongly suggest avoiding any places or tags where Good Omens 2 leaks happen or simply staying far away from the internet until July 28th," Gaiman wrote in his post. He expressed uncertainty in response to a fan's question about the potential impact of the ongoing WGA/AMPTP writers' strike on Gaiman's involvement in promotional activities. Gaiman mentioned being on strike, which prevented him from overseeing the promotion as thoroughly as he normally would and limited the extent to which others sought his input. Nevertheless, Gaiman questioned how such a mistake could have occurred, noting that the responsible parties at Amazon should have known better, yet the leak still found its way out.
Good Omens 2, originally based on Terry Pratchett and Neil Gaiman's international best-selling novel, ventures beyond the source material to delve into new storylines that explore the ineffable friendship between Aziraphale (Michael Sheen), a meticulous angel and rare-book dealer, and Crowley (David Tennant), a devilish demon with a penchant for fast living. Having inhabited Earth since its inception and successfully averted the Apocalypse, the duo returns to a more tranquil existence among mortals in the vibrant Soho district of London. However, their peaceful routine takes an unexpected turn when the archangel Gabriel (Jon Hamm) mysteriously appears at Aziraphale's bookshop, devoid of memory regarding his identity or the circumstances of his arrival. While Crowley remains wary of the archangel's unexpected visit, Aziraphale is determined to unravel the mystery surrounding Gabriel's condition. Concealing the archangel from heavenly and infernal forces leads to unforeseen disruptions in their lives. To solve the enigma and outmaneuver Heaven and Hell again, the duo must rely on miracles and their unbreakable bond.
In the Prime Video series Good Omens 2, Sheen and Tennant reprise their roles as angel Aziraphale and demon Crowley, respectively. Joining them are Hamm as archangel Gabriel, Doon Mackichan as archangel Michael, and Gloria Obianyo as archangel Uriel. This season introduces familiar faces returning in new roles, such as Miranda Richardson as demon Shax, Maggie Service as Maggie, and Nina Sosanya as Nina. New characters join the eclectic ensemble in Heaven and Hell, with Liz Carr portraying angel Saraqael, Quelin Sepulveda as angel Muriel, and Shelley Conn as demon Beelzebub.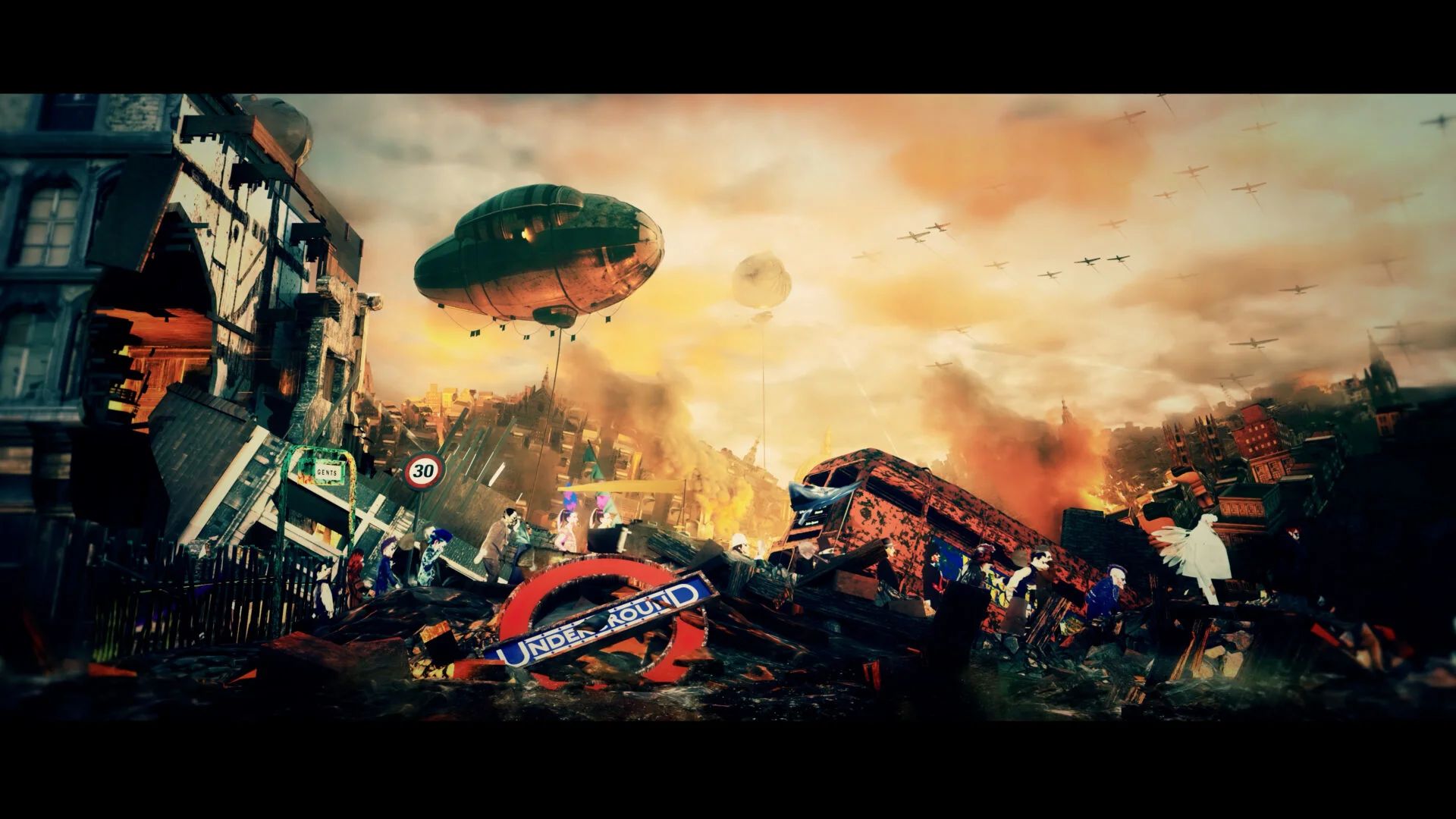 Good Omens 2 leak: Release Date
According to reliable sources such as Collider, the eagerly anticipated Good Omens season 2 is scheduled to release on July 28, 2023. Similar to its first season, the second installment will consist of six episodes. Director Douglas McKinnon took to Twitter to announce the completion of Good Omens season 2 production in March 2022. Fans can mark their calendars for the premiere date, as episode one will be available for streaming on Amazon Prime Video, followed by the weekly release of subsequent episodes throughout the season.
The confirmation of Good Omens season 2 in June 2021 came as a surprise to even the most devoted fans. The original Good Omens novel was conceived as a standalone work, not part of a series. Consequently, the initial season was promoted as a miniseries, leading viewers to believe that its conclusion marked the end of the story. With the source material already covered, the plot of Good Omens season 2 has raised numerous questions and left fans intrigued about what lies ahead.
Despite the anticipation surrounding the upcoming season, it's important to note that no specific details about the plot have been revealed yet. The focus remains on avoiding any potential Good Omens 2 leak and allowing viewers to experience the story firsthand when it officially premieres.
Good Omens 2 leak: Story details
As Good Omens was initially conceived as a limited series, its first season wrapped up the main storylines, leaving little room for potential plot developments in Good Omens season 2. However, there is a notable exception found in a brief conversation between Crowley and Aziraphale near the end of Season 1, Episode 6, titled "The Very Last Day Of The Rest Of Their Lives." During this exchange, Crowley suggests, "For my money, the really big one is all of us against all of them." Aziraphale, taken aback, responds with shock, "What? Heaven and Hell against… humanity?"
This intriguing dialogue has sparked curiosity among fans, hinting at a possible direction for the Good Omens season 2 story. However, as no further information has been revealed, fans eagerly await the release of the new season to uncover the true implications and consequences of this statement. It is essential for fans to avoid any potential Good Omens 2 leak, as experiencing the unfolding story firsthand will enhance the suspense and enjoyment of the series.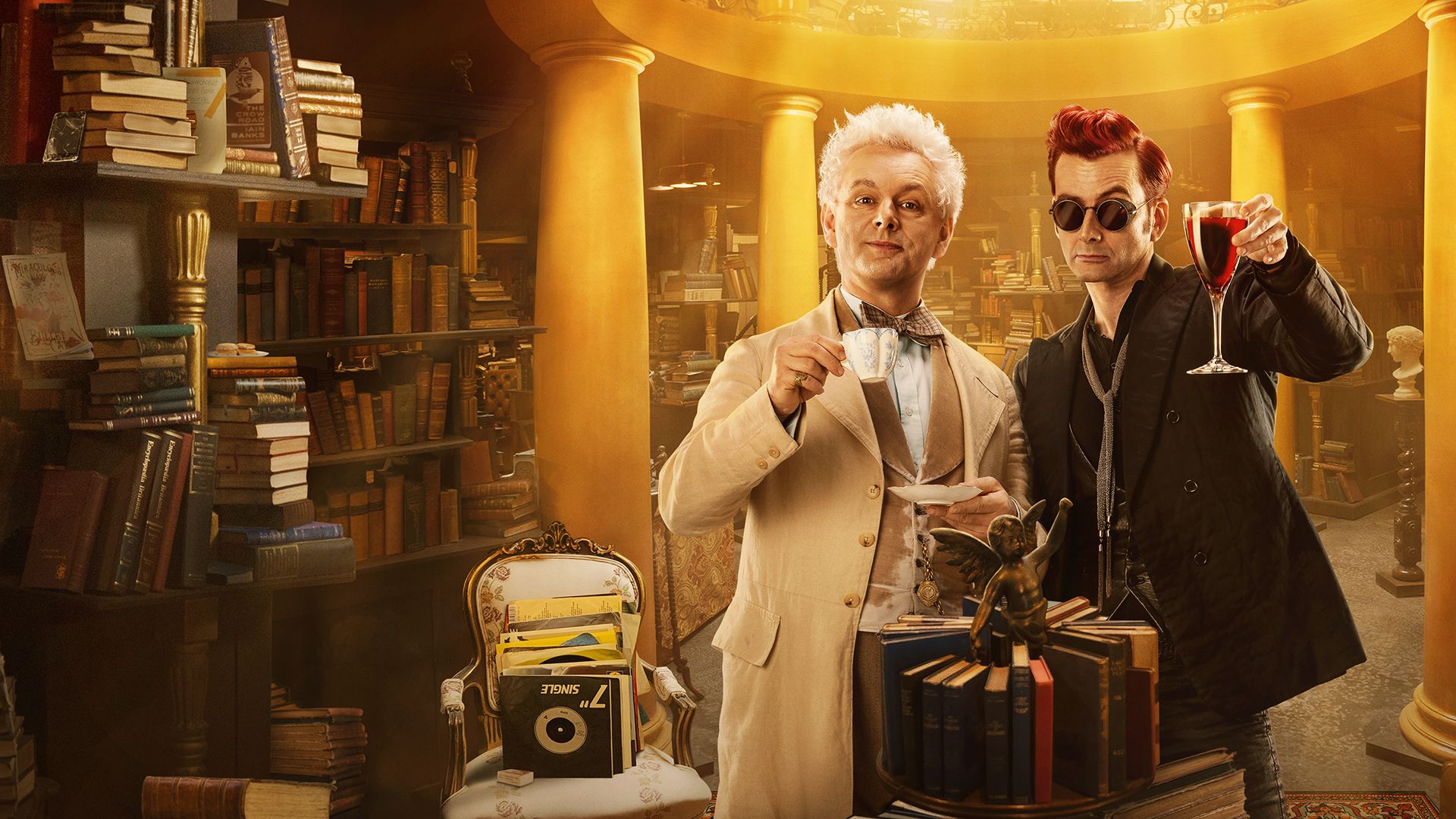 You may check out our other article about which we've explained Red Dragon ending.
Good Omens 2 leak: Trailer
The long-awaited trailer for Good Omens season 2 has finally made its debut, leaving fans who have been eagerly discussing the series online feeling relieved. While attendees of NYCC 2022 were treated to a brief teaser, it offered no substantial plot details, merely providing a glimpse of Crowley and Aziraphale, accompanied by new characters Nina and Muriel. However, with the release of the trailer, viewers are treated to a preview of a far more ambitious story compared to the first season. The passage of time in the series universe is not immediately clear from the trailer, but Crowley's noticeably different appearance suggests a significant duration, possibly nearing the four-year gap between the actual seasons.
Despite the excitement surrounding the trailer's release, it is crucial for fans to avoid any potential Good Omens 2 leak. Preserving the element of surprise and discovering the intricacies of the story firsthand will undoubtedly enhance the viewing experience when the season finally airs.