Do you ever wonder what is a good ChatGPT competitor? For a while, OpenAI's well-liked chatbot was up against Jasper Chat, Bing AI, YouChat, and other ChatGPT competitors. First come, first served still applies in the world of generative Intelligence. So, it is simple to conclude that ChatGPT is the undeniable ruler of chatbots. Users might be compelled to try ChatGPT competitors despite the faults that have been occurring recently. Which one, though, merits a shot?
Best ChatGPT competitors in 2023
It's time to expand the application of generative AI beyond ChatGPT. Whether you're driven by a desire to learn more or a want to save money on subscription charges, we've got you covered. You can travel with these ChatGPT competitors:
| | |
| --- | --- |
| ChatGPT competitors | Description |
| Jasper Chat | A new chatbot with content production features and other services |
| Bing AI | An AI search engine that offers a chatbot |
| Chatsonic AI | A ChatGPT |
| Chinchilla | Real-time data integrated ChatGPT-like chatbot |
| Google Bard AI | Google's new chatbot |
| Perplexity AI | Real-time data integrated ChatGPT-like chatbot |
| YouChat | A chatbot integrated into an AI search engine |
| Caktus AI | Education focused chatbot |
| Chai | It offers consumers to communicate with AIs just like they would with real people |
The objectives of some of these AI tools are not as broad as ChatGPT's, but they can still be helpful as the well-known AI chatbot for particular themes. In the part that follows, we will go into more depth about them.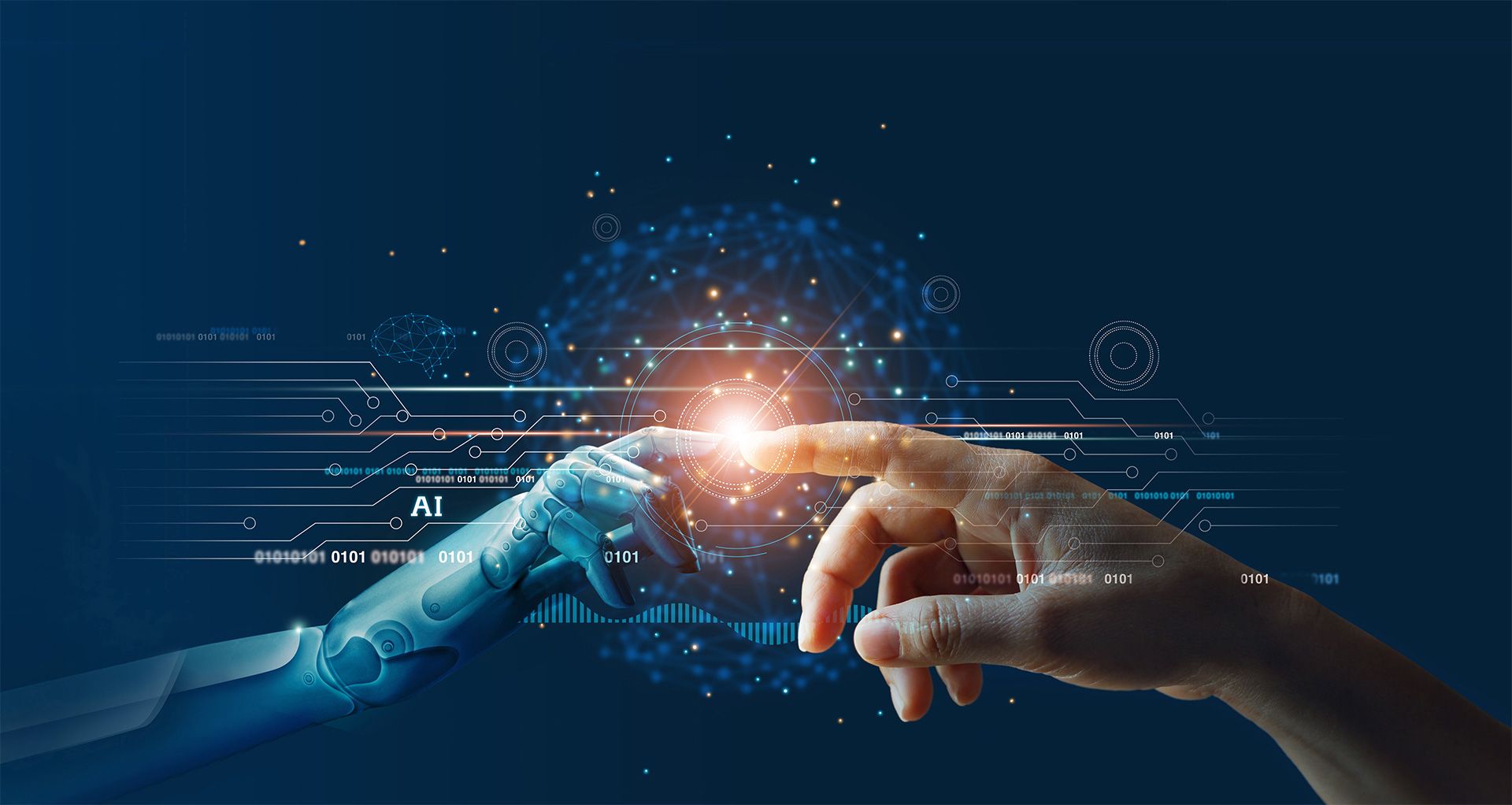 If you're one of the people who can't access ChatGPT or would like to try out alternative alternatives, you've come to the correct place. We'll go over some ChatGPT alternatives in this article that you might find helpful.
Jasper Chat
Jasper's AI content production services have long been popular with users. But, Jasper also offers a recent chatbot, tools for creating content, and other services. Jasper Chat, one of the ChatGPT competitors, is a GPT 3.5-based application. In contrast to ChatGPT, JasperChat is designed for commercial use in industries like marketing and advertising.
For people who require an AI chatbot similar to ChatGPT, Jasper Chat is easily accessible. According to the company, Jasper Chat will be able to communicate in 29 different languages by the middle of 2021 after studying billions of articles and other sources of knowledge. It may not contain the latest recent information, but it is adequate for conversations at a moderate to advanced level. It's also got a handy switch you can use to include search data from Google, which gives it a nice boost. Regrettably, it is not a free AI chatbot rival to ChatGPT.
Jasper Chat pricing plans
Jasper's two pricing tiers are as follows:
Boss Mode (excellent option for writing stories, blog posts, product reviews, and more): Pricing for Boss Mode begins at $59 per month ($49 per month when paid annually).
Business plan (perfect choice for teams and agencies): It has flexible price plans beginning at $499 per month.
Bing AI
On to the next ChatGPT competitor. Simply described, Microsoft Bing AI is an artificially intelligent chatbot that is integrated into the Bing search engine and is powered by GPT (the same technology that powers ChatGPT).
The new Bing's AI-powered chat function is ideal for answering more complicated questions, like which TV to buy or how to plan a vacation. Users can more quickly find relevant results by asking queries and receiving prompt responses.
Chatsonic AI
Chatsonic, which has recently grown in popularity, is one of the newest and most complete ChatGPT competitors. It was built on ChatGPT's basis, therefore it gains access to all of that system's features. An AI chatbot, on the other hand, has access to the Internet and can carry out activities that its predecessor cannot.
Some of the pros of Chatsonic AI are:
Real-time data access
Different personas
Extension for web browsers and an Android app to go along with it
It is one of the most popular ChatGPT competitors.
Chatsonic AI pricing plans
The free trial of Chatsonic AI is 2,500 words long. To fully unleash ChatGPT's competition, you gotta upgrade your strategy. Pricing for Chatsonic AI varies according on the word quality you select, starting at $12.67/month.
Chinchilla
Chinchilla AI is another ChatGPT competitor and is popular because it routinely surpasses the opposition when it comes to building large-scale language models. The Chinchilla AI system was announced by DeepMind in March 2022.
Chinchilla: A 70 billion parameter language model that outperforms much larger models, including Gopher. By revisiting how to trade-off compute between model & dataset size, users can train a better and smaller model. Read more: https://t.co/RaZGUclBYQ 1/3 pic.twitter.com/TNWI1RLloA

— DeepMind (@DeepMind) April 12, 2022
In a variety of downstream evaluation tasks, Chinchilla outperforms Gopher (280B), GPT-3 (175B), Jurassic-1 (178B), and Megatron-Turing NLG (530B). It substantially simplifies downstream utilization because it requires much less computing power for inference and fine-tuning. Companies can use Chinchilla AI to improve decision-making and streamline processes.
Google Bard AI
fulfill expectations "ChatGPT killer." Big language models, which are deep learning techniques, are used to program the Google Bard AI chatbot so that it can respond to user questions with text. The chatbot was created utilizing LaMDA technology and is pre-programmed to look for the "latest recent" responses to user requests online. Google's Bard AI is a conversational AI experiment that learns from interacting with people in order to get better at what it does.
1/ In 2021, we shared next-gen language + conversation capabilities powered by our Language Model for Dialogue Applications (LaMDA). Coming soon: Bard, a new experimental conversational #GoogleAI service powered by LaMDA. https://t.co/cYo6iYdmQ1

— Sundar Pichai (@sundarpichai) February 6, 2023
Perplexity AI
The ChatGPT rival Perplexity AI offers precise and prompt responses and was also trained using OpenAI's API. The website's minimalist design makes it simple to navigate. The application contains capabilities comparable to ChatGPT, such as the capacity to carry on discussions and answer in various ways, from short and sweet to more detailed and intricate. Perplexity, in contrast to ChatGPT, lists the sources that were used to find the answers to your questions. Having access to the source works is a positive, but it leaves the AI vulnerable to inadvertent plagiarism.
When asked, the AI extracts information straight from those sources and utilizes a style resembling Wikipedia's in-text citations (at the end of each phrase). I looked for examples of copying and pasting while using the AI, but I couldn't find any. It is encouraging that Perplexity is verifying its facts.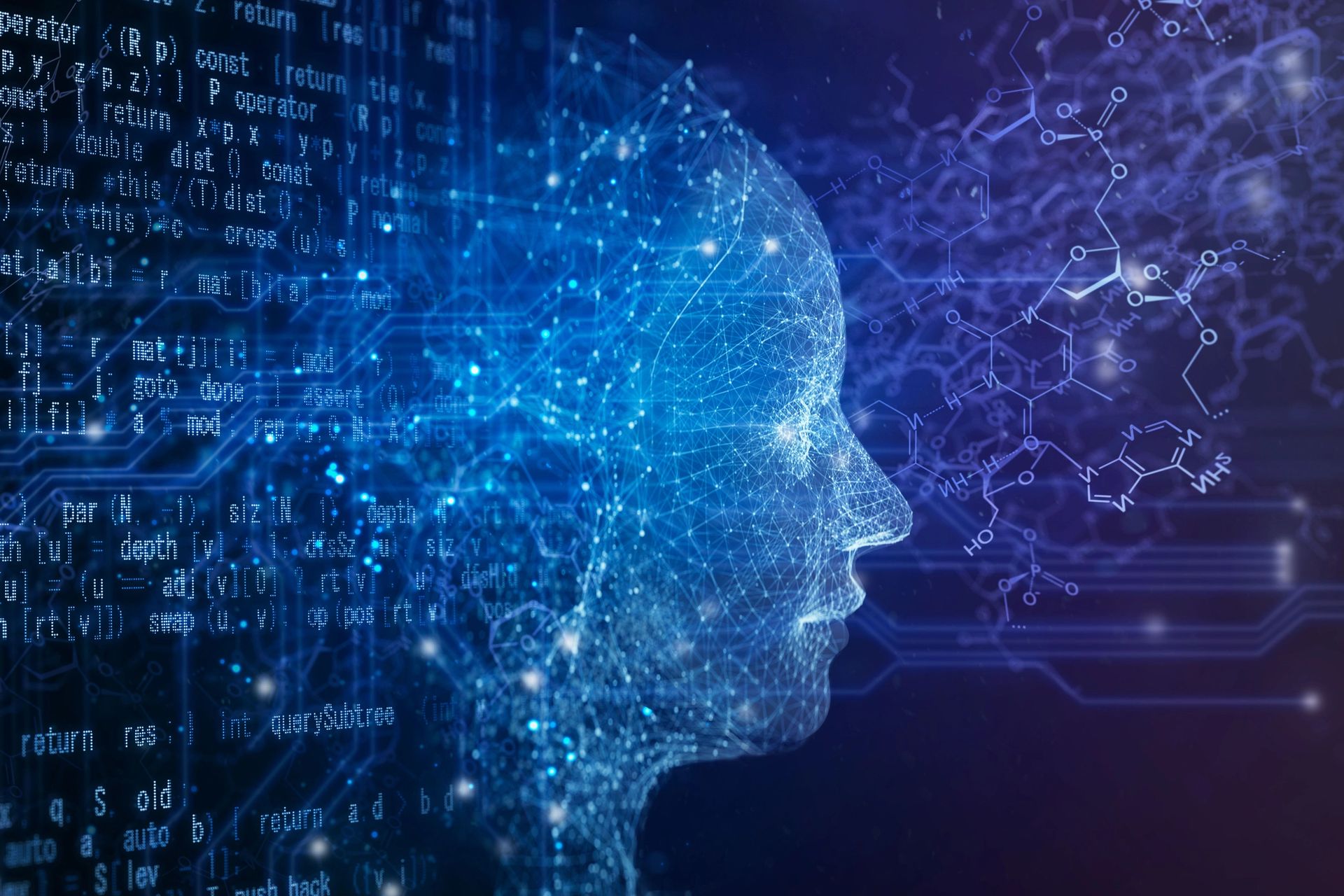 Perplexity AI may be used without creating an account, which is a relief. Using this ChatGPT-type application, you can chat as much as you like. Do it now and watch what happens!
YouChat
You.com has introduced YouChat 2.0, an invitation-free AI chatbot that is a ChatGPT competitor. You can use You.com AI to do targeted searches, just like any other search engine. But, it also has a discussion element that is accessible by clicking the "YouChat" icon. If the results aren't to your liking, you can choose one of the more traditional search results on the right side of the page.
You can use either service as if it were the other because the language is pretty similar to ChatGPT. On YouChat, a page-long post is still feasible. However, the OpenAI GPT model is more accurate. Traditional web searching is significantly improved by YouChat 2.0 in a number of key ways.
Users may now create text, code, and produce images without ever leaving the search results page, all with the help of generative Ai algorithms.
YouChat 2.0 offers a visually appealing UI that combines chat capabilities with the most recent news and popular subjects from applications like Reddit, TikTok, StackOverflow, Wikipedia, and more.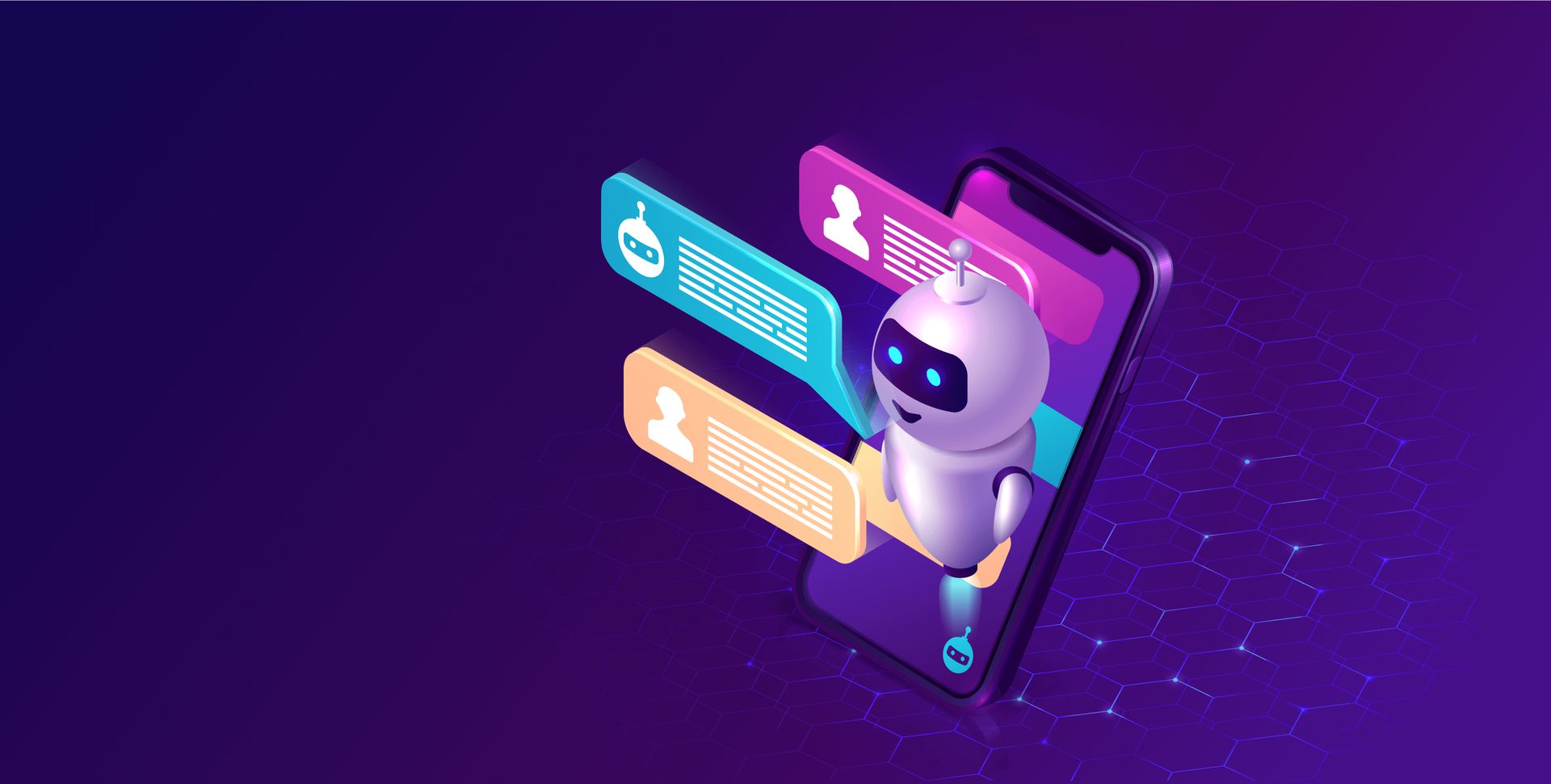 The approach provides individuals with accurate information with citations, which is frequently lacking from conventional search engines. It offers more AI functions, such as image production, and is one of the most popular ChatGPT competitors.
Caktus AI
Regarding artificial intelligence, Caktus AI is the first product of its kind created with the goal of being used in educational settings. Caktus AI writer is prepared to present your writing in minutes, and it can handle all of your homework quickly. Is this solely an issue with essays? in no manner, shape, or form!
@caktus.ai

caktus.ai is here to help you be the most efficient student you can!🌵
Because of its various features, Caktus AI writer is appropriate for a wide range of writing tasks, including but not limited to writing code, cover letters, bullet points for resumes, and more. Don't you think it's rather useful, then? They do not, however, think that it must be a free service. One of the ChatGPT rivals with the most emphasis on education is this one.
Caktus AI pricing plans
Caktus AI provides two options, both of which provide unlimited usage and cutting-edge AI benefits.
$9.99 monthly premium plan
$59.99 yearly premium plan
Chai
Chai is a ChatGPT competitor and is a platform for two-way AI communication. It offers a cutting-edge smartphone app (also accessible online) that enables users to converse with AIs in the same way they would with actual humans. There are currently a lot of bots on the site, and more are being added every day. There are numerous brief videos on the Chai on TikTok.
Chai App pricing plans
Everyone who uses Chai is automatically allowed to send 100 messages each day. There is a 100-message cap regardless of whether you are speaking with one AI bot or several, unless they have purchased Chai Premium.
We hope that you enjoyed this article on the best ChatGPT competitors in 2023. If you did, make sure to visit some of our other articles, such as CDC warns: Drug-resistant stomach virus Shigella is spreading, or Spotify AI DJ: How to use Spotify DJ mode.