In this article, we'll talk about Bikini Cowgirl Storm Hogan TikTok. An internet sensation has emerged in the form of a self-proclaimed "Bikini Cowgirl" who has gained immense popularity on social media for offering a glimpse into her daily experiences on a rural farm in South Australia.
Bikini Cowgirl Storm Hogan TikTok: She's going viral on the platform
Storm Hogan is a skilled equestrian who trains, rides and exercises horses. Additionally, she is an entrepreneur who owns a custom T-shirt business.
In a recent TikTok post, which has garnered a substantial following of nearly 90,000 users, Storm Hogan introduced herself to her audience. As per Hogan's explanation, her real name is Storm, she is 19 years old, and she will turn 20 in July. Furthermore, Hogan confirmed that she hails from Australia.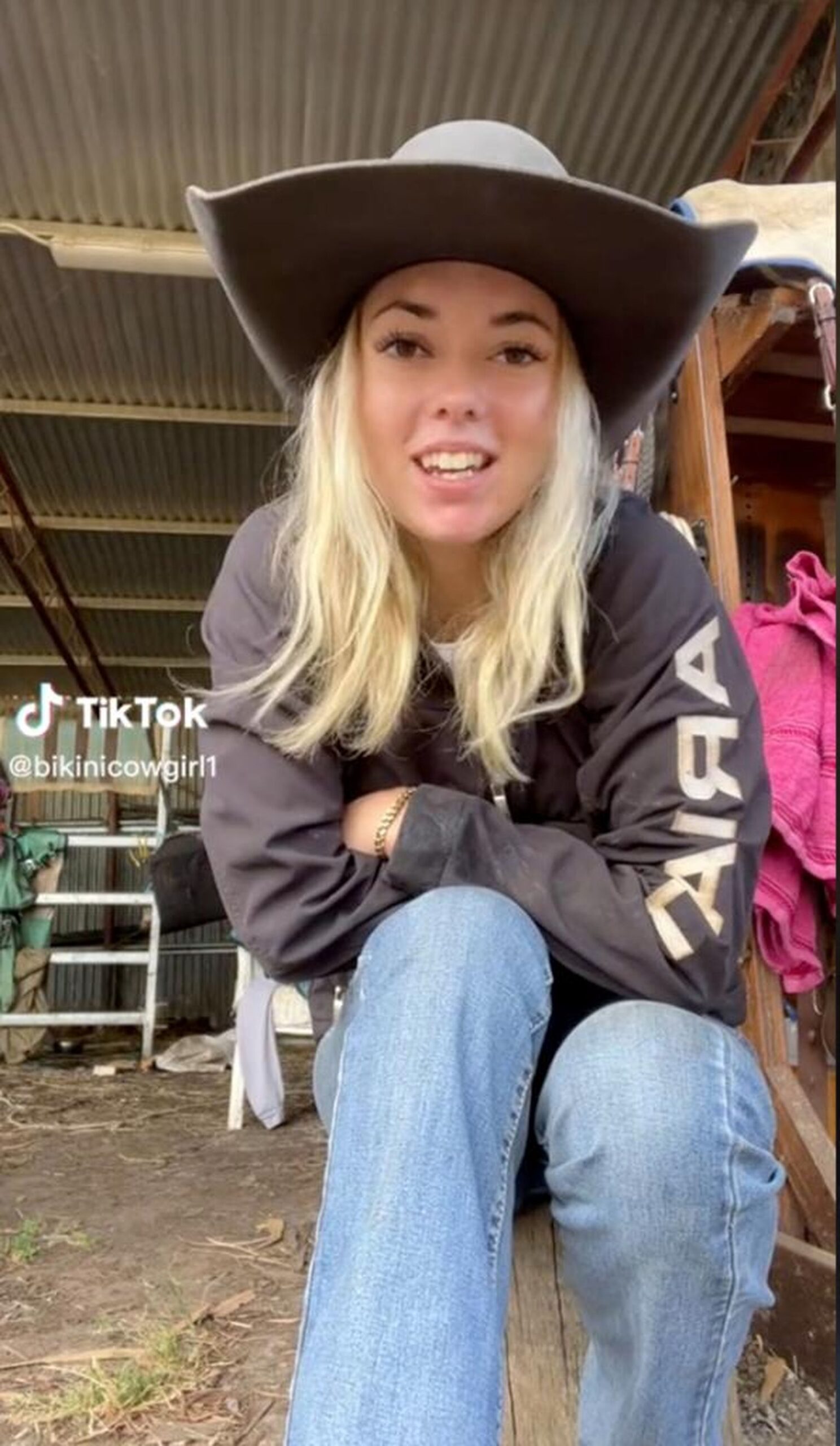 Bikini Cowgirl Storm Hogan TikTok, who has taken social media by storm, has revealed that she is a skilled barrel racer and track rider. Hogan also possesses the ability to train and break horses, highlighting her multifaceted expertise in the equestrian field. Although originally from Victoria, Hogan has since relocated to South Australia.
Barrel racing is a popular rodeo event that involves a horse and rider navigating a cloverleaf pattern around barrels as quickly as possible. The objective of this exhilarating competition is to achieve the fastest time while completing the pattern flawlessly.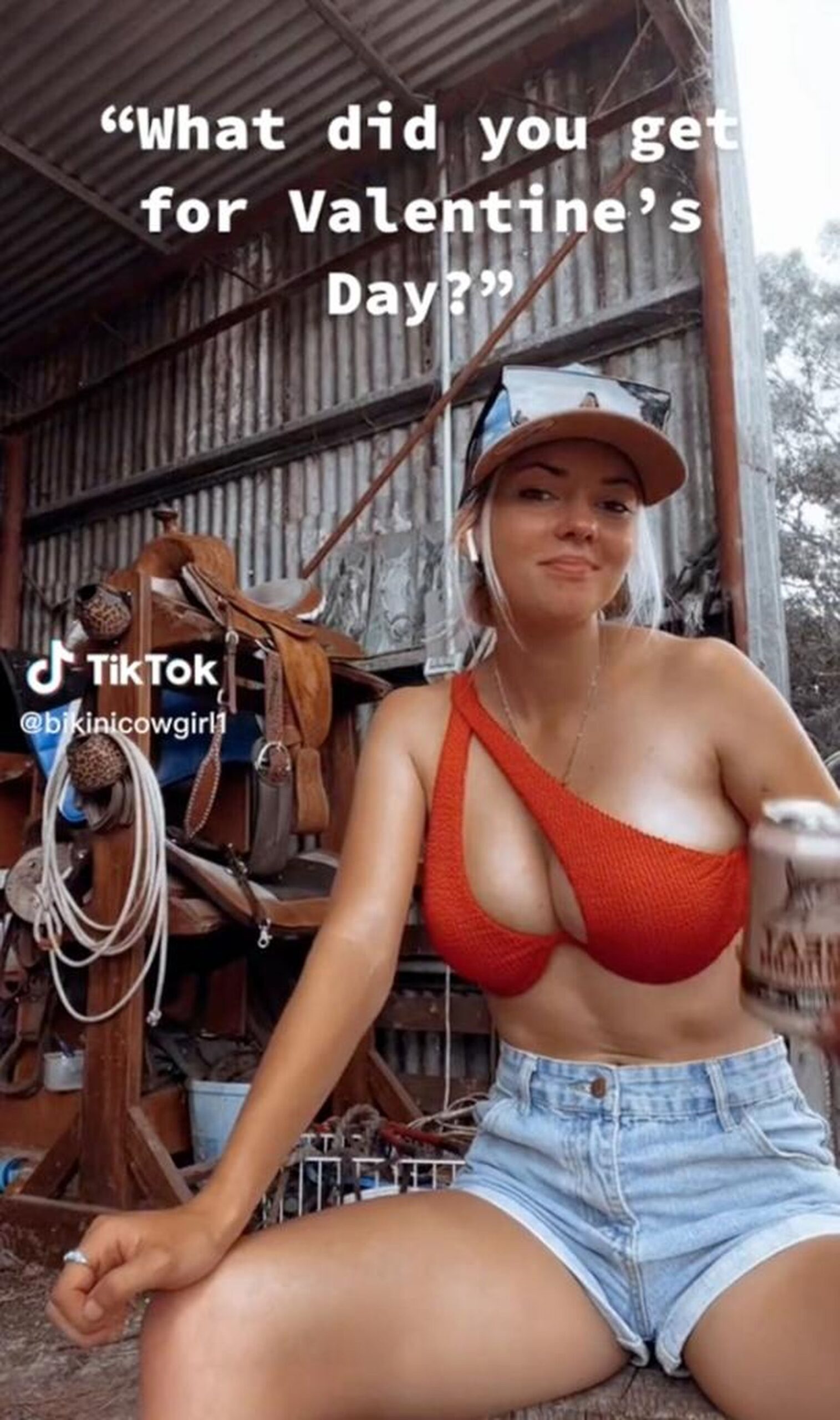 Several social media users have taken to commenting on Storm Hogan's posts, with one individual jokingly nominating her for the "Aussiest Aussie to ever Aussie award." Others have praised Hogan's Australian beauty, describing it as being "100 percent" authentic. Unfortunately, Hogan has also been subjected to trolling and negative comments on the platform, with some individuals, even making derogatory remarks about her appearance, suggesting that she looks "a little inbred."
In response to the negative and hurtful comments about her appearance, Storm Hogan released a video addressing the issue head-on. Hogan expressed her disappointment with the comments and asserted that making such derogatory remarks is unacceptable. She went on to explain that one never knows what kind of day someone else is having and that comments like these can be especially hurtful to individuals who may already be going through a difficult time.
Hogan concluded her message by urging her followers to refrain from negative and hurtful comments, emphasizing the importance of spreading kindness and positivity instead.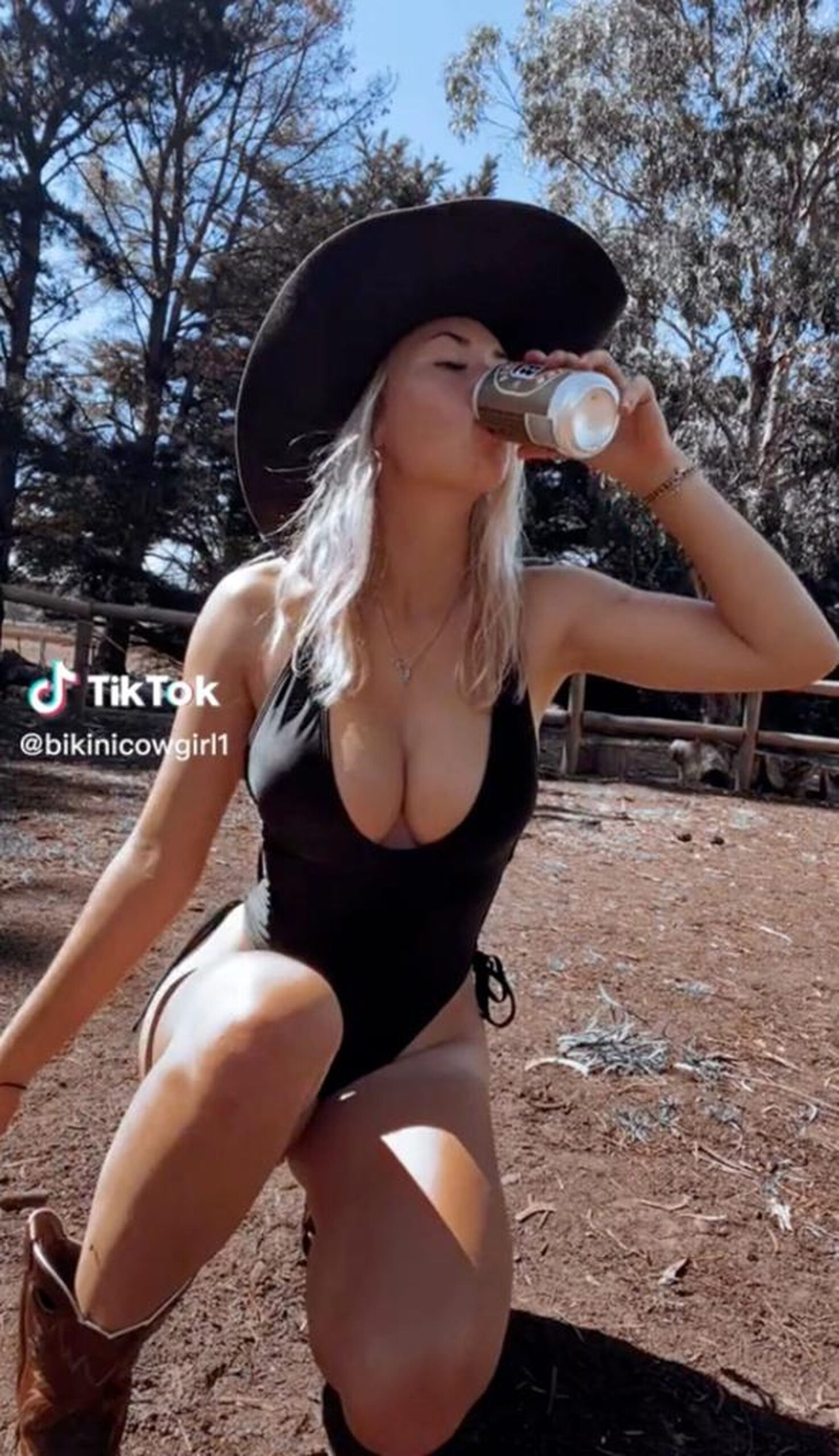 Storm Hogan has made it clear that she will not tolerate hateful and offensive comments directed towards her. In response to the derogatory comments, Hogan called out the online bullies for their cowardly behavior, highlighting the fact that they hide behind their screens and engage in hurtful behavior that they likely wouldn't do in person.
Hogan also emphasized the potentially serious consequences of such hurtful comments, particularly in light of the high rates of suicide in modern society. Ultimately, Hogan encouraged her followers to promote positivity and kindness in all their online interactions rather than contributing to the already prevalent negativity on social media.